For brands and agencies, a well optimised shopping feed can be a goldmine. Yet for many, feed management costs get in the way of an otherwise high ROI channel.
We're looking to change all that, and we'd love to show you how.
Join our webinar at 2pm on Wednesday 27th March to find out how to save on fees unlock the hidden value in your shopping feeds.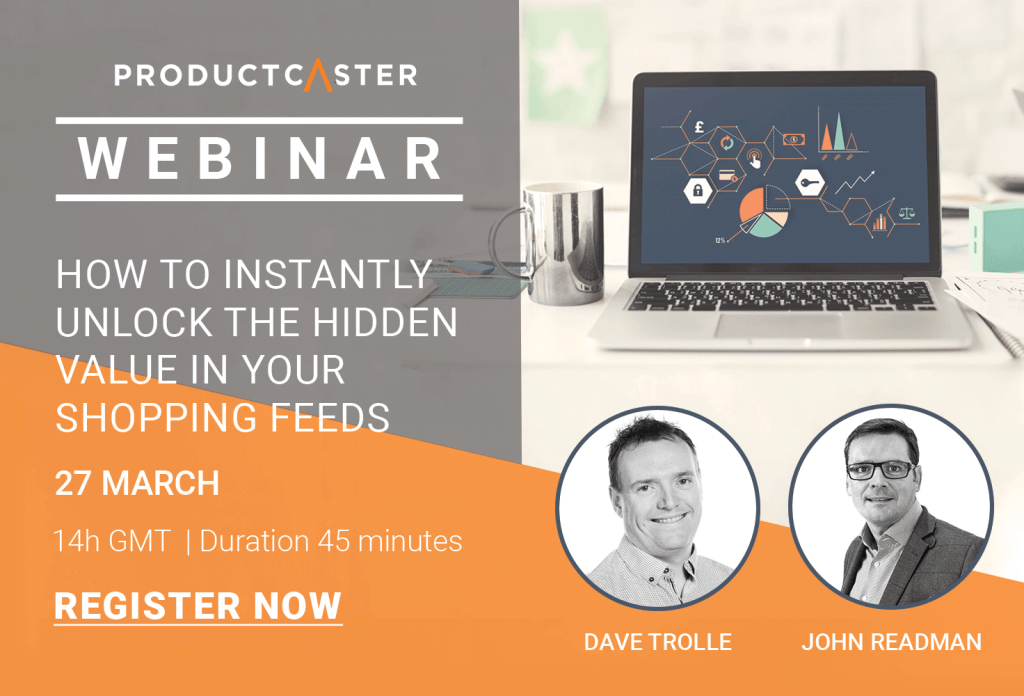 The webinar will be hosted by Dave Trolle, Managing Director of Marketing Technology at Summit, alongside John Readman, Commercial Director at Productcaster, our SaaS solution for comparison shopping.
If you're keen to save on feed management fees for your clients or your retail site, this is the webinar for you.
Here's what we'll be covering in the session:
The value of feed marketing: With feed-driven marketing growing in recent years and now representing up to 60% of a brand's online revenue, we'll discuss how retailers and agencies can grow their feed marketing strategy more effectively.
How a trusted feed management solution can boost your ROI: We'll talk about our Feed Manager software, part of the Productcaster suite, and how it can help to maximise your ROI on feed-driven marketing.
A behind-the-scenes look at our software as a service feed management solution: We'll pull back the curtain on Feed Manager, and show you how simple it is to publish, optimise, enrich and analyse your shopping feeds.
Case studies and success stories: You'll be able to hear real-life success stories and case studies from retailers and agencies that have seen success from using the Productcaster suite of tools.
We'll round the webinar off with a live Q&A, where you can chat, debate and discuss feed management with your peers and industry specialists.