A few weeks ago, we covered the first wave of consumer behaviour surrounding COVID-19, the need phase. We explored Maslow's Hierarchy of Needs and what it meant for shoppers and retailers alike as we approached the unknown. Behaviour had not necessarily changed forever, yet just changed their needs and what was required to be fulfilled.
Now four weeks on and a lot has changed in a short space of time. Unlimited outdoor exercise a day, the confirmation of schools and non-essential shops opening once again and here we are, ready to adapt the 'new normal' post-pandemic. But how has consumer behaviour changed from those needs first discussed, to where we are now?
The Need to Want Transition
Back in March supermarkets were a picture of chaos as panic buyers rushed to buy toilet paper, pasta and hand soap. The need for these items fell into a category of a physiological need, a survival tactic if nothing else. However, now is a different story. After weeks in lockdown, and with supermarkets having a more secure grip on supply and demand, our shift from need moves to 'what do we really want?'
In our most recent whitepaper, How to Bounce Back After COVID-19, we discussed how with good weather BBQs had seen a 132% increase in sales, whilst games to keep us occupied such as Scrabble saw an increase of 128%. Our wants are now products and items to keep us occupied and entertained, and they don't just stop there.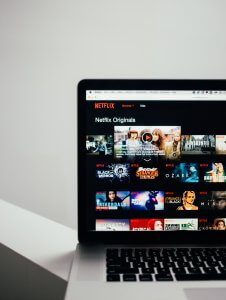 Image: Netflix Demand Surges During COVID-19
During lockdown certain industries and brands have seen huge growth. Fitness equipment brands like indoor cycling experts Peloton, wellbeing apps such as Calm, online entertainment services such as Netflix and even garden paint businesses like Ronseal have all boomed. People are wanting to spend their time and money on the things they once didn't have time for, or things they said they would get around to. Investing time in their physical and mental wellbeing, getting round to that TV series, or going on a journey of self or even home improvement. People are using this time to leave lockdown better than when they entered it, whether that be on themselves or their homes, that is at least where people are spending their money.
With no opportunity for days out, weekends away, holidays, dining experiences or places to spend money, disposable income for some, is there to be spent. However, it is worth acknowledging that this is not the same story for all of us. The Centre for Economics and Business Research consultancy calculated due to furlough, reduced hours and workers losing potential pay, household income will fall up to £515 per household per month. It is therefore important for retailers to be sensitive to this in their messaging, pricing and overall audience strategy, as for many, they will have seen huge personal changes. At one end of the scale people will be spending money out of boredom while others seek out the best deals or bargains to adjust to recent changes.
The Want Phase Creates Supports the Ecommerce Boom
As shown in a recent Tamebay study, we have seen an ecommerce boom in the UK and US during COVID-19, with no signs of it slowing down. People are spending their money on products and services like those discussed above and have adopted an almost 'all online' approach.

Image Source: Tamebay
Ultimately the customer journey as we once knew it, is and has been for some time, ever changing. Those retailers who adopt with change, meet their customers where they are and who are prepared to adjust, will reap the biggest rewards. Summit's Director of Customer Experience said in a recent interview "with many people now having bought products online that they would have bought in-store previously, their skills and confidence of navigating their own journey has grown." This unusual time has made people savvier shoppers, hunting down the 'needs', therefore turning them into better searchers when it comes to their 'wants'.
If you need support with your online marketing strategy during these unique times, please contact us via [email protected] or call +441482 876876.