Brands have been recruiting popular figures to endorse them since marketing began. Arguably one of the first big examples which still endures today is Santa representing Coca Cola around the festive period; a connotative relationship since 1931. Not to be outdone by its main rival, Pepsi has been endorsed by a huge range of celebrities over the years, including Michael Jackson, Britney Spears, The Spice Girls and Kendall Jenner (notwithstanding the recent controversy which we'll visit in more detail later). Other memorable examples include the George Foreman Grill, David Beckham's lifetime agreement with Adidas, Kevin Bacon and those EE ads, and Jennifer Aniston and Smartwater.
What is influencer marketing?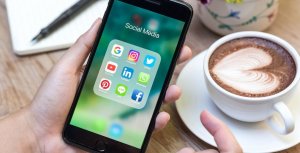 In the digital age, the concept of celebrity endorsement has broadened to become influencer marketing – essentially using relationships with influential personalities (celebrities or otherwise) in order to reach a target market. Influencer marketing largely takes place on social media platforms, where individuals are incentivised to share pictures, reviews and experiences with their followers, incorporating the product(s) in question. 'Influencers' refers to not only globally recognisable millionaires, but to anyone with the capacity to reach a significant (a relative term in this case, depending on the brand and product(s) in question) number of consumers:
Mega-influencers – usually celebrities with broad appeal and 1m+ social media followers
Macro-influencers – less well-known celebrities with 100k+ social media followers
Micro-influencers – 1k+ followers, but often with a specific niche appeal, leading to higher authenticity with followers
Nano-influencers – particularly significant individuals within a narrow market or location. Fewer than 1k followers
Where mega- and macro-influencers were particularly popular in the past, many brands have begun to focus on micro- and nano-influencers. This allows targeting to a more niche and relevant audience at a cheaper cost. In response to this change, a number of businesses have been set up to broker the relationships between brands and relevant influencers, for example Tribe Group. Originally based in Australia, Tribe facilitated more than 6,000 influencer marketing campaigns in three years, raising $5m in order to expand into the larger UK market, where they quickly signed up with Moët Hennessy, Selfridges and Burt's Bees. There are also a number of influencer search engines, such as Influencerdb.net and Twingly.
As interest and engagement in influencer marketing has increased, social media platforms have responded by becoming more user-friendly for influencers and introducing more streamlined processes for creating sponsored posts. Influencer marketing takes place across all of the most popular platforms – Facebook, Twitter, LinkedIn and Instagram – but it is the latter which is arguably leading the charge. The creation of Instagram Live, Stories and IGTV all lend themselves well to influencer marketing, and interest in the platform is far from waning. Last year it broke the 1bn active users a month threshold.
Where influencer marketing can go wrong
For those getting involved in influencer marketing, there is a lot to consider – product type, brand values, B2B/B2C audiences and target demographics all have an impact on if and how influencer marketing will be effective for a brand. There are multiple reputation-ruining pitfalls to avoid, and a plethora of bad examples to learn from.
Trust
Influencer marketing only works if consumers trust the information they receive from those they follow on social media. Influencer-brand relationships are reciprocally impactful, and loyalty can be won or lost based on the behaviour of influencer or brand, both on and offline. This includes illegal or immoral actions, but can also refer to low-level annoyances, such as an influencer saturating their social feeds with paid-for content which might turn users off.
Social media platform reputation
Facebook has come under well-publicised fire over recent months for farming data and breaching user confidentiality. This is likely to impact how users feel about and interact with the platform, potentially reducing audiences for sponsored posts. Interestingly, this doesn't seem to have affected Instagram's user numbers, despite it being Facebook-owned.
Fake followers
It's easy to view influencer marketing as a numbers game; more followers = more brand awareness = more sales = higher profits. Follower numbers can't always be taken at face value, however. Incidences of fake followers have increased significantly, last year leading Unilever Chief Marketing and Communications Officer, Keith Weed, to pledge to cease working with influencers that have purchased followers. Needless to say, investing in an influencer with a fake following will not yield the expected dividends.
Transparency
According to the Influencer's Guide (created by the Advertising Standards Agency and Competition and Markets Authority), it is illegal for brands or individuals to post sponsored content without disclosing it. This is usually done using #ad, #spon (for sponsored), or in some cases social media platforms have created a 'Sponsored' label which can be automatically applied to relevant posts. Aside from the legal implications, failing to disclose the paid-for nature of sponsored posts will not engender trust or loyalty from followers.
Cautionary tales
Perhaps the most high-profile recent example of how influencer marketing can go wrong, is the ill-fated Fyre Festival. The grossly overhyped sham of a festival was promoted by co-creator and rapper, Ja Rule, but dozens of social media influencers – mainly models and reality television stars – were also paid to share teasers and updates about the event. In the wake of the non-festival itself, and subsequently since the release of two documentaries about the events leading up to it, these influencers have come under fire for irresponsible advertising. 5,000 tickets at prices ranging from $500 to $12,000 were sold after posts were shared by Kendall Jenner, Emily Ratajkowski, Bella Hadid and other celebs, who have been criticised for not disclosing that the posts were paid for and for making false promises about an event they had minimal information about.
Cîroc Vodka found itself the subject of a formal complaint from advocacy group, Truth in Advertising, after racking up an impressive 1,700 sponsored Instagram posts from 50 influencers including Diddy, Ashanti and French Montana – none of which disclosed the paid nature of the partnership. Some influencers used the hashtag #CirocPartner, but this was not deemed sufficiently transparent. Posts about age-restricted products such as alcohol are also controversial; the age limit for using Instagram is 13, meaning huge numbers of young people are exposed to sponsored posts for products they cannot legally purchase.
The Fyre Festival farce was not Kendall Jenner's first experience of getting into hot water while involved in brand advocacy. A 2017 Pepsi advert that featured the model and reality star received a huge online backlash and was subsequently pulled off air amid complaints that it trivialised social activism demonstrations and presented Jenner as a 'white saviour', singlehandedly resolving social tensions between ethnic groups. Olympic diver Tom Daley is another celeb who faced criticism for paid work involving social activism, after Barclays Bank sponsored his attendance at a Pride festival. Critics suggested that being paid to take part ran contrary to the political origins and protest spirit of the event.
While there are seemingly endless examples of legally or ethically questionable behaviour undermining influencer marketing, in fact it only takes a small misjudgement to damage to the reputations of both brand and influencer. A current example is that of television presenter/actor Jameela Jamil and clothing brand Aerie. Jamil shared a number of posts promoting Aerie at the end of last month, emphasising the inclusive, body positive ethos of the brand. Twitter users quickly pointed out that despite marketing itself as representative of all bodies, Aerie only creates clothes in limited sizes and arguably doesn't cater to bigger women. This was reflected in the ads, which feature ethnic diversity and disability among the models, but do not go beyond a standard clothing size. This partnership looked ideal on the surface; Jamil is regularly outspoken about inclusivity in the media, criticising celebs such as the Kardashian sisters for promoting unrealistic body standards and sharing sponsored social posts about detox teas and other weight-loss products. This example demonstrates how important it is to scrutinise every aspect of an influencer partnership, considering the broader perspective of the target audience.
How to minimise the risk
Authenticity is key when it comes to influencer marketing. When it works, it really works – in 2011 the rapper 50 Cent saw his investment in a penny-stock company called H & H Imports increase by $8.7 million when he promoted it on Twitter – but the working relationship and the social posts that come out of it must be genuine. Anything less will be uncovered by savvy social followers in a matter of hours.
The best influencer-brand agreements stem from genuine, reciprocal relationships based on true alignment of values and interests. The resulting posts are not overly brand-curated, and the incentivised nature is clearly communicated. Long-term working relationships often garner the best response from consumers, as longevity indicates a genuine alignment between brand and influencer. Teaming up on projects – for example Holly Willoughby's 'For the Home' collection at Dunelm, or the Habitat X Henry Holland range – is a good way to indicate a collaborative working relationship rather than a basic financial exchange, and these projects are often well received.
Successful influencer marketing campaigns
After a long history of working with mega- and macro-influencers such as Peter Andre, Kerry Katona and Michael Bublé, frozen food retailer Iceland made the decision in 2016 to switch to working with micro-influencers. This was perhaps due to brand-damaging behaviour (or the potential for it) from the aforementioned celebs, but it also presented an opportunity to target a more specific audience. By teaming up with online community, Channel Mum, and challenging online vloggers who were not Iceland shoppers to try the supermarket, they drove trust from their target market of young mums – 35% of whom are reportedly more likely to trust online videos than traditional advertising. The honest and relatable storytelling nature of the resulting posts helped to increase Iceland's approval ratings from 10% to 80%, which was a 72% increase above the agreed digital KPIs.
This is not to say that teaming up with a carefully selected celebrity is an ineffective approach. If the alignment between brand, influencer and audience values is clear and genuine, this tactic can be hugely impactful. A good example of this is whiskey brand Lagavulin's relationship with Parks and Recreation actor Nick Offerman. The actor has a cult appeal from playing character Ron Swanson, which Lagavulin was able to leverage via a bizarre 45-minute video showing Offerman sitting by a fire, sipping a glass of whiskey. The video received 2m views in a week and generated an additional 17.5k subscribers to Lagavulin's YouTube channel.
Some of the cautionary tales described above involve brands piggybacking on a social cause in order to sell more products; a risky strategy, particularly if the social values being promoted aren't evident throughout the business. Drinks company Boxed Water were able to successfully tread this line with their ReTree project. The brand partnered with the National Forest Foundation (NFF) for an afforestation initiative which involved planting two new trees for every Instagram post hashtagged with #ReTree. Boxed Water engaged a number of online influencers in order to spread the word. The key to the success of this campaign is that the brand did not pay for any sponsored posts, instead engaging influencers and consumers alike by promoting the environmentally conscious values of the business, the NFF and the campaign. The Boxed Water website received a huge increase in traffic through the campaign; visitors to the site then discovered the brand's pledge to provide 'the purest water in the most sustainable way', reemphasising the eco-friendly values touted through the campaign.
Influencer marketing doesn't only succeed for large B2C businesses; executed properly, B2B influencer campaigns can have a significant impact. Cloud software company Okta set about generating new business opportunities by simply engaging individuals from high profile existing customers (such as 20th Century Fox and Adobe) to provide testimonial videos, which were then shared on social media and as blog posts. The target audience in this case is small and specific, and is unlikely to be wowed by flashy graphics, high resolution product imagery or novel creative concepts. Potential customers want to hear from trusted peers that this is a reliable, useful service, and Okta's simple campaign achieved this.
The risks involved in influencer marketing are as great as the potential rewards, and any campaign needs thinking through to the nth degree in order to anticipate any problems before they arise. Regardless, influencer marketing can be an impactful and enduring way to reach consumers, whatever the product/service and target audience.
Sources
https://www.singlegrain.com/digital-marketing/11-digital-marketing-trends-you-can-no-longer-ignore-in-2018/
https://influencermarketinghub.com/10-leading-influencer-marketing-trends-for-2019/
https://www.searchenginepeople.com/blog/11-best-influencer-marketing-campaigns.html
https://digiday.com/marketing/worst-influencer-marketing-fails-2018/
http://www.adnews.com.au/news/how-tribe-ambushed-a-2-billion-industry#3WjLO5kcglz68SRv.99
https://www.campaignlive.co.uk/article/micro-influencer-marketplace-tribe-launches-uk-moet-hennessy-selfridges-burts-bees/1429459
https://www.marketingweek.com/2018/11/12/fake-followers-influencers/
https://www.independent.co.uk/life-style/social-media-influencers-adverts-guide-asa-law-instagram-cma-a8559406.html
https://www.wired.com/2017/05/blame-fyre-festival-fiasco-plague-celebrity-influencers/
https://www.independent.co.uk/arts-entertainment/tv/news/pepsi-advert-pulled-kendall-jenner-protest-video-cancelled-removed-a7668986.html