Earlier this month Summit had the opportunity to walk the red carpet (or floral rug in this case) with a star-studded guest list for the Henry Holland x Habitat launch party. Having worked with Habitat driving their digital strategy for a number of years, Summit was called upon to help raise awareness of the new florals, frills and flair collection from Henry Holland, bringing to the table both a tactical paid strategy and creative digital outlook that was bigger and better than ever before.
Pre-launch
Summit was involved from beginning to end in helping Habitat make a mark online for their biggest event of the calendar year. Starting weeks before the launch, Summit helped maximise awareness of the collection by driving customers to the Henry Holland x Habitat page, encouraging pre-sale sign ups and collecting pre-qualified customer data. As Habitat ran social competitions to build anticipation around the second Henry Holland collaboration, Summit amplified Habitat's reach with strategic social activity, identifying opportunities and extending the collection's visibility to potential new customers and those in market for a new item to freshen up their home.
The event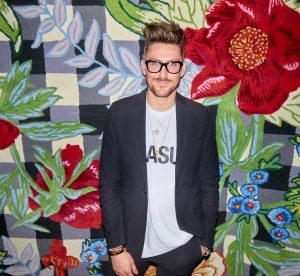 With a who's who of celebrity guests including the likes of Radio 1 DJ Nick Grimshaw, TV presenter Miquita Oliver and model and singer Pixie Geldof all in attendance, the Summit team was put to the test in sourcing the perfect guest list to match the British fashion designer's bohemian theme. Working with an array of influencers within the interiors, fashion and lifestyle spaces, we ensured the party was one not to miss, both at the launch at the Tottenham Court Road store and the afterparty at The Hoxton, Holborn. As vibrant and punchy as the infamous slogan cushions scattered around the Henry Holland suite, the guests enthused about the carnival themed party, sipping flower-filled cocktails and exploring the amazing new collection, providing positive reviews after the event.
The second phase
Though the party was over the work hadn't stopped, as the second phase of the paid strategy was set live. Focusing on conversions and driving traffic to the Henry Holland product pages, we used dynamic product ads to capitalise on pre-launch interest in the Henry Holland collection. As a result, the activity generated over 1.5 million impressions and an impressive click through rate of 1.22%.
In many campaigns today, content is the fuel which helps build a successful cross channel digital strategy. To succeed, a brand must understand what channels they should be using to reap maximum reward, getting their brand seen and heard. In this instance, Habitat partnered with Summit's online marketing teams to better understand how to effectively optimise channel performance and find the perfect marketing mix. Habitat's unique collaboration, and reputation as innovative thinkers within the interior retail space, allowed them to showcase their brand using intelligent and integrated digital marketing strategies for maximum impact.
For more information, please email us at [email protected].