Organic Search has seen a turbulent start to the new decade to say the least, with multiple algorithm updates being rolled out in the last couple of months. As well as this, there are now a huge number of new features now being available in the Search Engine Results Pages (SERP), pushing our organic listings further down the page than ever before.
You might have noticed your clicks and impressions begin to decline through web results, particularly for product pages. This isn't an issue, Google is simply choosing to display your products in a different way, usually with 'product results' or 'image results', illustrated with the example below.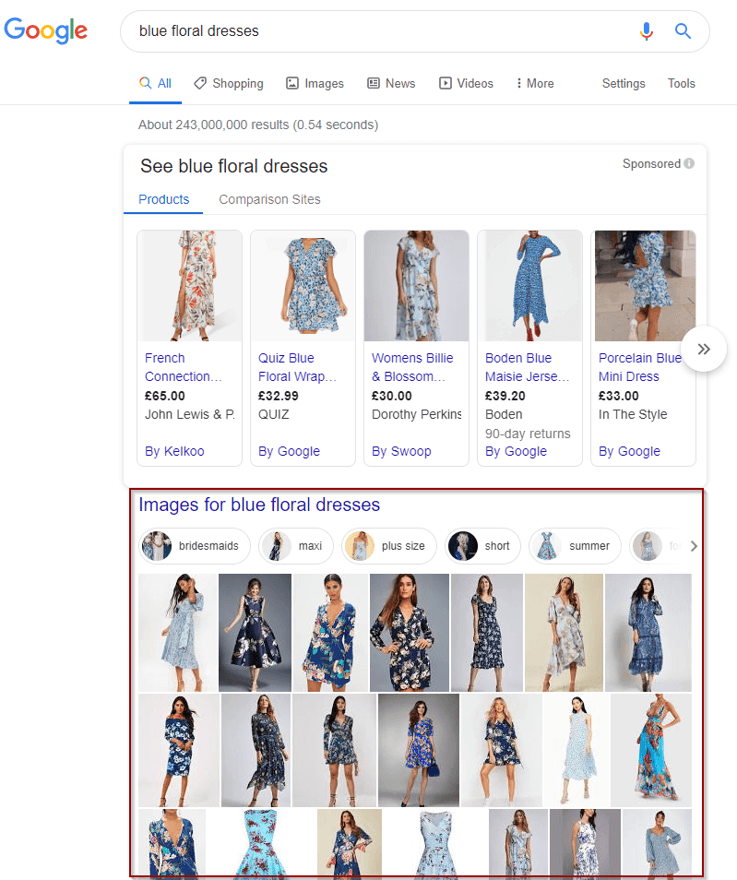 Search intent is incredibly important to a query like 'blue floral dresses', because the user is more likely to want to browse a list of products visually, rather than trawling through site-to-site. Don't worry, search intent is something I'll touch on a bit later.
One thing that we like to reiterate to our clients at Summit is that these new SERP features, while impacting our click-through rates initially, are not always a bad thing. We should stop thinking of these as threats to our performance as they are actually all fantastic opportunities. This is Google showing us shortcuts to gaining page 1 positions, kind of like those really long jumps in Mario Kart, except here you don't need a mushroom to get ahead of the competition, just a bit of SEO know-how.
Search Console is your friend
In order to make the most of these features, it is great to see what is currently available to you. The below list is taken from one of our clients with whom we have been pursuing these opportunities quite aggressively.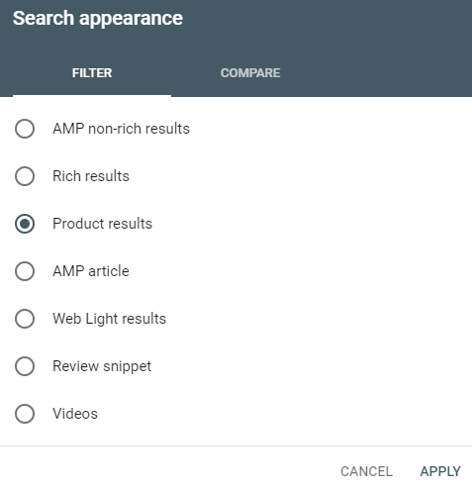 The list found in your Search Console account might be a lot smaller than the one here, that's great news, you have plenty to go after! The more of these features you can manage to snag, the more visibility you're going to be able to gain. Sometimes you can even get multiple listings on a single search page – this is going to really help boost your click-through rates.
Utilising different tactics to target each of these features is essential and there is no silver bullet strategy for taking advantage of every opportunity. Whilst some require more effort than others, they all provide ample performance boosts when acquired. The thing you need to establish is – what queries do you want to target to drive your overall business goals?
Search intent is the new search volume
Back when I started out at Summit around 2015, average monthly search volume was the king. It was the measure for all activity, how much visibility could 'X' capture?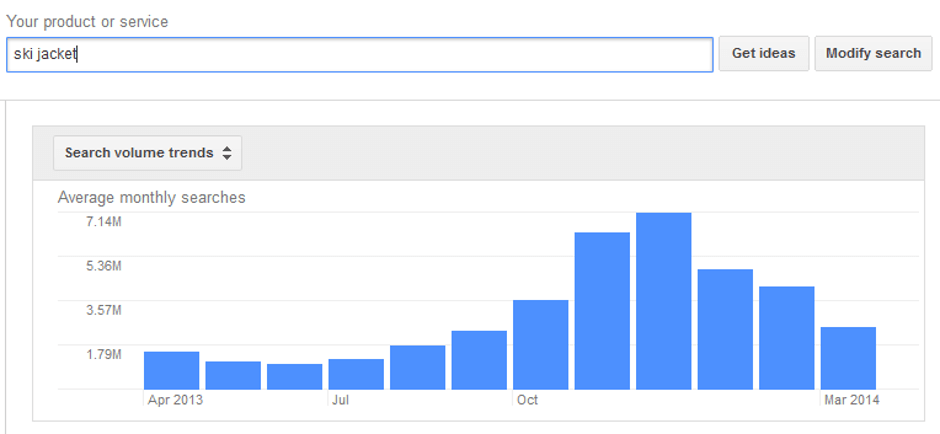 Now, however, although still a factor in measuring opportunity, search volume is not the be all and end all. There is a new kid on the block, search intent. Recently Google has been making algorithm changes to better understand content.
With the introduction of E-A-T (Expertise, Authoritativeness and Trustworthiness) into the ranking algorithm, this means that you need to show yourself to be a reputable authority in any industry you want to grow your rankings effectively. BERT (Bidirectional Encoder Representations from Transformers) contributes to this too, giving crawlers more guidance around the context of content and the importance of connective words like 'with' or 'without'. All of this means that a strong content proposition is more important than ever if you want to grow your organic traffic.
Although a strong editorial content strategy can help grow performance, you should really think about what you want to rank for, and take a look for yourself, what features are available. Depending on where in the purchasing funnel this search intent is coming from, the SERPs will be far more dynamic and change how users prefer to browse results. The 'blue floral dresses' example is a great illustration of this, but it can be found through various other searches too. "How to" queries typically are now populated with video results whereas, "why does" searches are flooded with featured snippets and "where is" are the local residence for the most part. This further shows how you need to adopt multiple tactics, appropriate for the target search terms you want to populate.
Structured data is bigger than ever
One thing which I love about SEO in 2019/20 is the emergence of structured data. Structured data provides a simple way to mark up your content, the brand, price and even full content pieces such as FAQs. You basically give Google an executive summary of your page – if anything needs to be pulled through into SERPs, you should stick it here. Marking up different elements gives you the best chance of ranking in some of these features and making your search results come alive, opening opportunity around 'People Also Ask' boxes and branded carousels. This has been around for a while, but it has become more important than ever over recent years.
While it isn't always essential to have structured data implemented on your page to populate these emerging features, it does give you a much better chance by providing an easily understood message to Google and other search engines.
Final thoughts
There are so many opportunities within the SERP and a multitude of methods to capitalise on it – so what are you waiting for? If any of this sounds interesting to you, please feel free to get in touch via [email protected]. We'd love to have a chat and see what untapped opportunities are just outside your fingertips.