In an effort to figure out the future, American retailer Macy's last week announced that it is acquiring Story, a retail startup that "takes the point of view of a magazine, changes like a gallery, and sells things like a store."
Story operates out of a 2,000 square foot store located in Manhattan's fashionable Chelsea neighborhood. Every four to eight weeks, it refashions the location to offer a totally different experience, or "story". These experiences, which can include activities like yoga and cooking lessons, are of course ultimately designed to help sell product.
For instance, one of the stories Story created earlier this year was dubbed Love STORY and featured "a dynamic assortment [of products] driven by female-owned brands and startups that present endless ways to show your love or indulge in well-deserved self-love."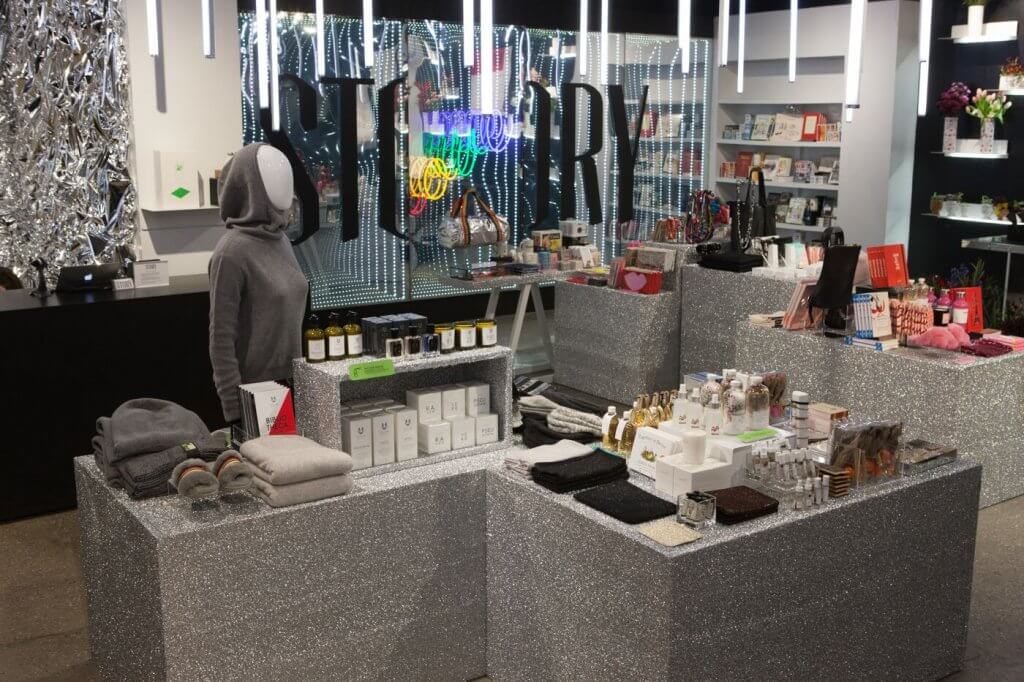 Trish Mueller, Home Depot's CMO, calls Story's model "ephemeral retail". In effect, it's a well-executed twist on the now-popular pop-up store. The location is permanent, and there's an overarching brand associated with the location and experience, but what is sold, and how, changes.
Perhaps the most significant aspect of the deal is that Story's founder and CEO, Rachel Shechtman, will become Macy's brand experience officer. Shechtman, who says her retail philosophy is based on "content, commerce and community" and that "experience per square foot is more important than sales per square foot", will be tasked with what is arguably one of the most difficult tasks any retail executive can be asked to take on: help a major retail brand like Macy's figure out how it needs to evolve to avoid becoming irrelevant to consumers in the 21st century.
In search of scalable, sustainable models
One of the biggest challenges Shechtman faces is that creating compelling, innovative customer experiences at a retailer as large as Macy's is a very different undertaking than doing so at an upstart brand with a single location. Like many established retailers, Macy's has a lot of baggage, including a still-significant footprint of physical stores.
Story's model has obviously worked incredibly well at its 2,000 sq. ft. store in a retail traffic-rich part of Manhattan, but could it be scaled successfully to other kinds of retail locations?
Another Macy's acquisition raises more questions than it provides answers.
Three years ago, Macy's acquired Bluemercury, a startup that was aiming to revolutionize how consumers shop for beauty products. Among Bluemercury's secrets to success: its stores offer spa services, which can help lure customers in.
At the time it was acquired, Bluemercury had 60 stores in prime retail locations in urban centers across 18 US states. Today, Macy's still operates Bluemercury as a standalone business. The number of standalone stores has grown to 159. And three years on, only 20 Macy's stores have added a Bluemercury shop and just 250 of Macy's 670 stores are testing the Bluemercury model in their beauty departments.
As Bloomberg's Sarah Halzack sees it, Bluemercury is Macy's "secret weapon" and the company "should take full advantage" of it. The fact it hasn't hints at just how difficult it is for large retailers to embrace new ideas and scale innovative models while they work on addressing the baggage of their existing businesses.
In addition to the challenge of scale, savvy retail executives will also think long and hard about the sustainability of some of the new models that are attracting interest.
Decisions about what to do with hundreds of physical retail locations are not easy to make and while experiential retail models like Story's are en vogue today, they might not be tomorrow.
The pop-up experience craze, which has reached new pinnacles of popularity thanks to roving events like the Museum of Ice Cream, has all the makings of a fad and it's not unreasonable to think that at some point, consumers will have been inundated with so many of these experiences that their appeal will wane.
If and when that happens, retailers that have bet everything on experiential retail could find themselves back at square one.
This is not to say that retailers shouldn't experiment with creating fun new experiences. By all means, they should. But at the same time they should remember that experience isn't just about play and novelty. There are less sexy parts of the customer experience, from payment and personalisation to order fulfillment to returns, that are fundamental to retail. These can't be ignored if they hope to keep customers on side.