With 30% to 50% of retail transactions processed across the Christmas period (November to January), having a successful peak is essential for retailers. Through the years, Summit has seen the digital contribution to online sales exponentially increase, and failing to have a strong peak season can cause large retail losses. Some retailers, such as 'Comet', ceased trading following a lower performing peak than anticipated. A poor peak has also had an impact on marketing, ecommerce, and senior management job roles, which are losing their positions within the top retailers, due to companies making the wrong peak decisions.
In reflection of this, this year at Summit, we hosted a full week dedicated to the festive season. Our goal was to get everyone into the spirit of Christmas, to educate our newest Summiteer's on the importance of peak for retailers, to deliver practical advice on how we should be planning for and delivering peak, and to determine what the critical questions are that our insight consulting team can answer, when it comes to better decision making during peak 2017.
Throughout the week, we hosted four sessions that covered customer behaviour across previous peaks, learning how to effectively plan for peak across both marketing & trading, and also how we operate and provide actionable insights to inform future peak planning. In addition to the four interactive sessions hosted by our retail experts, we also brought the 25th of December to our Albion Mills HQ, with a day consisting of a Christmas lunch, and a festive themed quiz.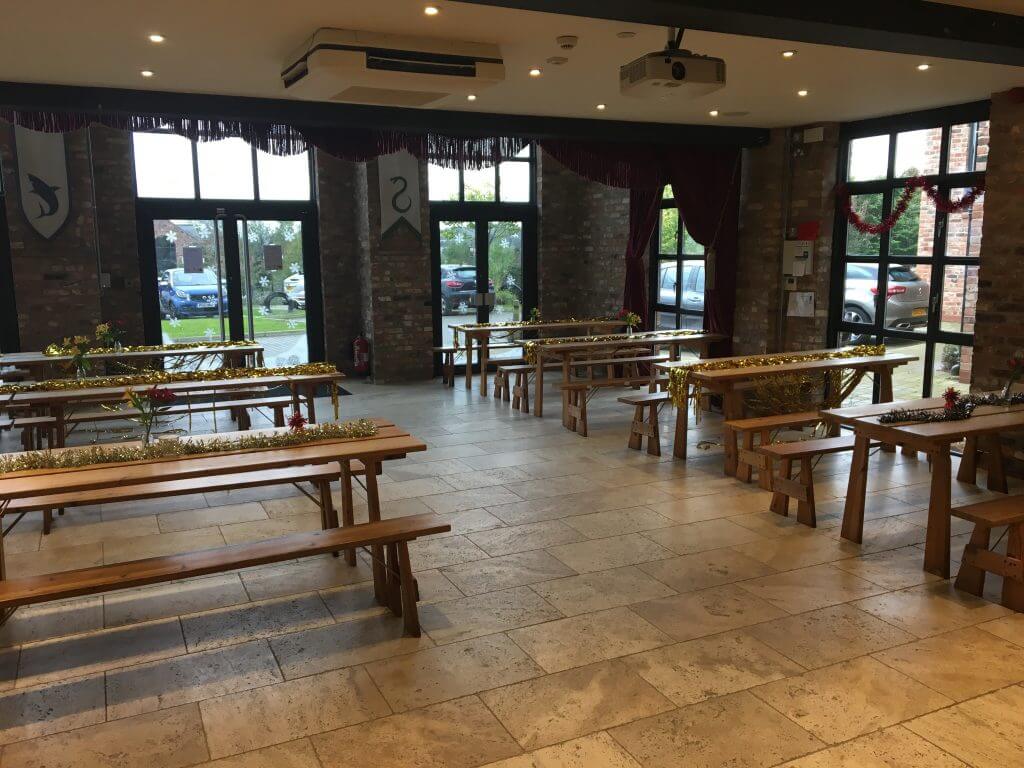 With the addition of numerous new Summiteer's in 2017, and the evolving shape of digital, in the first session we decided to reflect back to previous peaks, to understand how customer behaviour & performance metrics have changed over time. We did this by establishing 5 key phases over the peak period, across many retail categories, where we traditionally see shifts in behaviour. We then use such data to help inform peak planning, which is a must-have for any retailer wanting to be successful.
During the first session, Summiteer's participated in an online quiz to test their peak knowledge, and from the session we were able to gather the following insightful findings:
Customers have already began shopping for Christmas, and demand starts to increase as of 1st of October. Retailers are playing a big part in this shift in consumer behaviour, for example, Selfridges are leading the way with the 1st phase of their Christmas store opening in January
Black Friday 2016 saw £1.23 billion in consumer spend. With this date being typically the biggest day of the year in retail, planning for this event should be a key priority. However, with 95% of spend occurring across the rest of the peak season, retailers shouldn't purely focus on this day alone
The type of customer you are targeting alters throughout the season, with customers more likely to be purchasing for themselves over the peak period, and buying gifts for others over the Christmas period
An increasing number of customers are comfortable with shopping on mobile, with an average of 42.3% of peak sales occurring on a mobile device.
Although the Christmas season creeps up on us earlier each year, 19% of customers are still last-minute shopping on Christmas Eve (most of our male Summiteer's in the audience put themselves in this category)
Expect the unexpected; Understanding category trends & top performing products over the Christmas period is essential. For example in 2016, the largest product growth in this time period was headphones
Be prepared for site downtime. Retailers have improved their ability to manage the increase in demand, with improved hosting and queuing systems setup on their website. However, up to 40% of sites suffered some form of downtime during 2016's peak. Stress testing your website and understanding how your competitors are faring should also be considered
Boomerang day. Increased returns rates are being exacerbated by the increase in digital sales. Consumers are buying more due to lower price points, and with the reassuring fact that they can return items from their baskets. In addition to this, unwanted gifts increase the return rate on Boxing Day, therefore, being able to respond & adapt to product inventory changing in an agile way is essential for retailers
In the session, we also reflected on our predictions for peak 2017, starting with the nearing presence of the Halloween season, and that this is no longer a sign of the Christmas season approaching. With a higher intent to purchase Christmas gifts in October, and the days leading up to Black Friday, we can expect conversion rates to be higher in October. Since it is influenced by changes in peak season, marketing spend will also be greater, and online advertising spend will increase at a higher rate than last year, as more budget is moved from traditional media to online channels.
Consumer spend is affected by this, although digital revenue contribution will continue to grow this year. We also expect spend levels to remain consistent with the 2016 figures, due to Brexit having a large influence on consumers purchasing behavior this year. We also predict that this year, retailers will be better prepared than ever, with significantly less site downtime than in 2016. A key date to remember this year, is the Friday before Christmas, which will be a bigger shopping day than in 2016, as Christmas Eve falls on a Sunday this year.
As the majority of sales occur across the Christmas season, a successful peak is essential for any retailer, and at Summit we dedicated a whole week to peak preparations for this reason. The main objectives of the week were to educate our new Summiteer's on the importance of the peak season for retailers, to deliver practical advice on how to plan and deliver for the season, and to determine what the critical business questions are for peak 2017/2018. Keep a look out for our next blog to hear all about session 2 of Summit's peak planning week.