Written by Chris Gallet
Client Executive
What has happened?
We at Summit have spotted this morning that Google has begun allowing users of their Shopping listings in the UK to view 360° product views for certain items.
Google Shopping 360° Product Images is a program enabling manufacturers to generate and display high quality, 360° product images on Google Shopping and Google Product Listing Ads (PLAs). These product views are managed within a Google Shopping 360° Product Images Account, which is only available to manufacturers and not to retailers.
The 360° degree view proves useful to consumers who would like to get a more detailed view of the product before they buy. This is particularly relevant for products such as camera lenses, phones and toys.

Why is this important for online retail?
This move demonstrates that Google are developing the UK Shopping listings to reflect the experience currently available to shoppers in the USA. It pays to keep an eye on the American market in order to stay abreast of what is on the horizon for Google Shopping in the UK.
Adding 360° product views helps emphasise Google's position in the product search marketplace as they position Google Shopping as a major shopping destination online, competing with other major players such as Amazon.
You may also be interested in:
Google Shopping Campaigns are finally here
Location, location, location: PLAs climb to prime position
What is Summit's view?
This change allows shoppers to view the product from all angles, much like picking it up off the shelf in store. It is likely to improve both click through rate and conversion rate, and may encourage shoppers to buy products online that in the past they may have wanted to view in store before purchasing.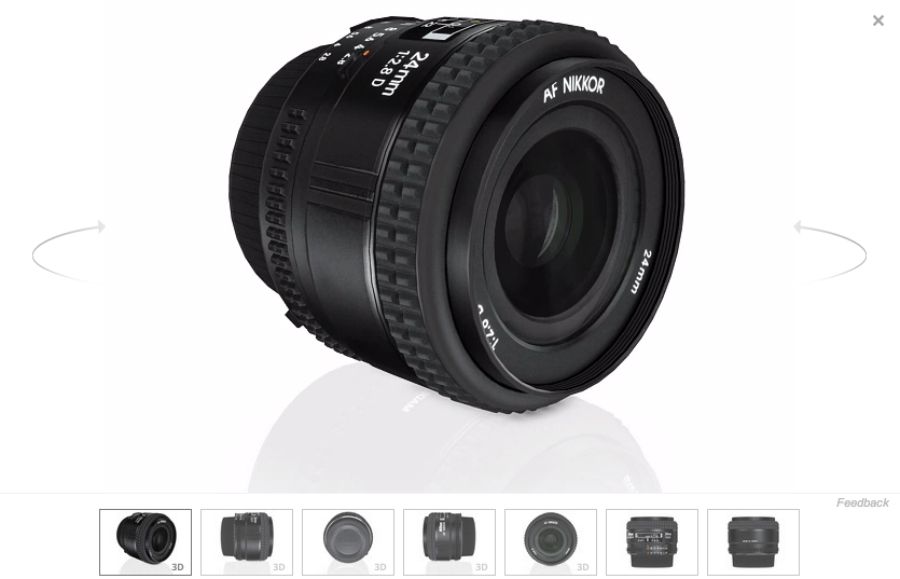 What actions should retailers take?
It is clear that Google are putting great importance on growing and developing their Shopping listings, so if you're not already on Google Shopping there's never been a better time to jump on the bandwagon. In the next couple of months retailers will begin preparing for peak 2014; therefore now would be an optimum time to start setting up PLAs using the new shopping campaigns.
If you have any questions about Google Shopping or would like to know more about how we can help you make more money online, contact Dave Trolle on 01482 876876.