The 5% daily decrease in the share price of some of the largest Grocers following Amazon's $13.7 billion purchase of Whole Foods should offer more than passing interest to automotive CEOs. It is not only the declared strategy to drop prices and incorporate Whole Food's product range into their ecommerce platform, but also predictions that Amazon's data gathering capability will have a long term effect up and downstream businesses such as restaurants and delivery services.
Here we can see the disruptive effect on grocery retailers who had previously remained a relatively unscathed sector, protected by the multichannel nature of the product and the traditional buying experience.
This situation should sound familiar to automotive OEMs as it is the automotive boardroom which is set to be the next big battle ground, that sees the erosion of traditional business models (and the healthy margins that go with it).
Ever rising customer expectations, defined by the on-demand customer mentality and the requirement to interact with brands at any time, via any channel (on and offline), creates an opportunity for new pureplay primary or secondary automotive suppliers. It creates an opportunity for niche offerings. In the case of automotive OEMs the competitor response will set the stage for the industry as a whole, and how we choose to respond to customer demands.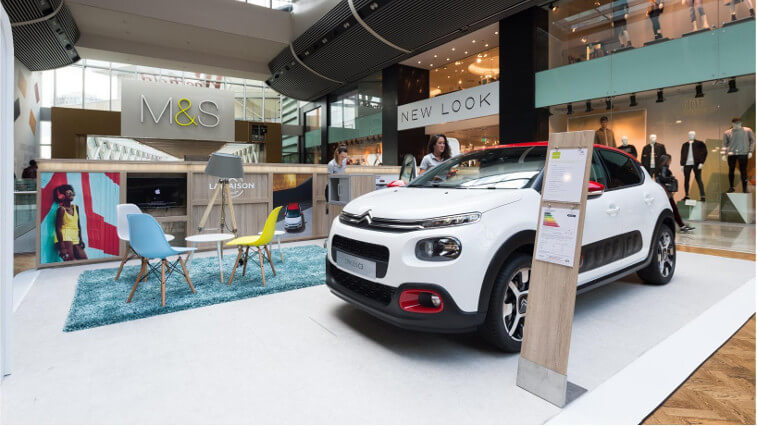 But back to the board room…
The big questions being raised in automotive OEM boardrooms are more likely to be evolutionary. OEMs are wondering if they should become a retailer or work even more closely with their current dealer network arrangement.
New players on the scene like Tesla are not wired that way. For OEMs hoping to strengthen their dealer network partnerships, a coordinated customer journey still poses some big questions that may force them to think like a retailer.
Of course there are the immediate problems around legacy systems, and radically changing organisational culture where teams are set on autopilot for the 7 year car product life cycle rather than individual customer moments. Next comes the deeply strategic considerations about how to make money – do you want more sales, more margin, more targeted customer acquisition or retention?
With the automotive sector facing slow down after the recent top performing period, the answer is unlikely to be more of everything. However the cost will be high for the people that get it wrong.
Automotive OEMs that want to be successful will have to develop the attributes of a retailer to respond to the complex omnichannel journeys which make technology and data 'must haves', rather than "nice to have". OEMs need to have the ability to 'trade' on ecommerce platforms, productise their offering online, integrate alternative store formats, and create scale across multiple markets. Summit's answer to the OEM challenge is our proprietary Automotive Blueprint (you can find out more about this in our next automotive article).