The Welcome to 2019 week at Summit has well and truly got us excited about the year ahead. With strategists from across the Commerce business unit detailing the key focuses and trends for this year, we've been able to share cross-channel knowledge and insight as to how the business will be working together in 2019.
As we have already learnt about what to expect from a UX and Design point of view this year, it's now the turn of Paid Media, SEO and Affiliates.
Paid media focuses in 2019
The main focuses and trends for paid media this year include the following:
Automation and AI
In order to maximise our efficiency and save time we need to work smarter, work faster, and win more. Google has steadily introduced automation to just about every area of campaign creation and management to create a faster way of working.
Automation can have people fearing over human intelligence, but this doesn't mean we're going to be replaced by a machine. In fact, by delegating "grunt work" to automation, we to free up more of our time so we can work more on tasks that require creativity and brand or business knowledge[i] – the real custom stuff that can't be forced into a template. After all, machines are only as good as the data we feed into them.
AI (artificial intelligence) provides us with many benefits. It allows us to have more effective and efficient campaigns, resulting in smarter bidding decisions. It optimises media campaigns based on expected outcomes rather than KPIs and has increased accountability and transparency.
It allows us to have ads delivered to the right person at the precise moment they will be ready to engage and gives more consistent and accurate forecasting. AI provides reassurance for marketers that ad purchases are made in their best interests, with decisions based on machine learning and unprecedented levels of data insight.
Audience & personalisation
For paid media, an audience first approach is key in 2019. It has been reported that 52% of people would remain loyal to a brand if the marketing was more tailored to them, so putting the customer at the heart of our strategy is at the top of our agenda.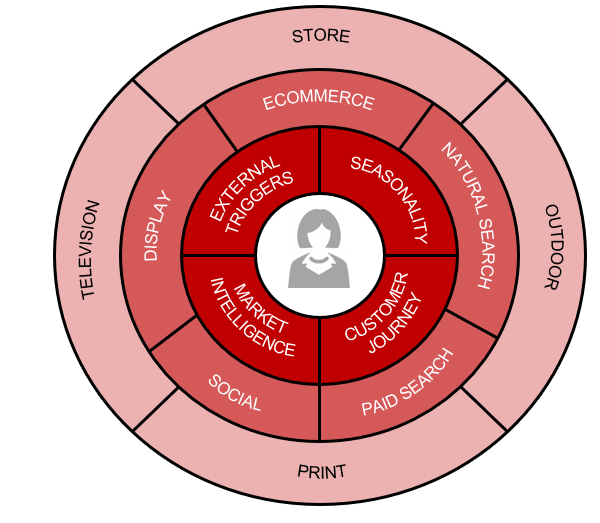 In the same survey, 65% said that personalisation influences their brand loyalty. These results show us that we need to focus on creating and optimising our customer segments, drilling down even further so the ad messaging can be as relevant and feel as personalised as possible[i].
Personalisation can increase the efficiency of marketing spend by 10% or more[ii], but while 94% of companies agree that personalisation is critical to their current and future success, almost half say that IT roadblocks and legacy technology are major barriers to their personalisation efforts[iii].
Collecting data such as demographics, location and interests will help us build a customer profile for us to get to know our audience. We need to collect data from our clients from instore, online and across all devices for us to be able to use customer-centric targeting. Once we have this data, we need to segment it into usable audiences for the people that mean the most to us.
We should create a targeting audience on Google, Facebook, Twitter and Programmatic, , so individuals matched with each partner can then be targeted at each stage of their customer journey.
Attribution
In marketing, attribution is the identification of a set of user actions (events or touchpoints) that contribute in some manner to a desired outcome, i.e. a conversion. A value can then be assigned to each of these events. Marketing attribution provides a level of understanding of what combination of events, in what particular order, influence individuals to engage in a desired behaviour.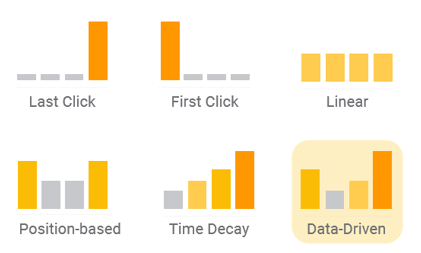 Consumer behaviour has fundamentally changed, mainly driven by mobile:
79% of consumers use their smartphones to research
90% of people switch between screens to complete tasks
60% of the ads that consumers identified as being influential in making a purchase were viewed on a mobile device
75% of online adults start an activity on one device, but continue to finish it on another
38% of all customer journeys involve more than one channel of interaction
Because of the increased use of mobile, we have to adapt our attribution to ensure we get the best outcome for our clients. By putting in place cross-device attribution solutions such as assigning KPIs & metrics to different devices (mobile, tablet, desktop), we are able to have a better view of audience behaviour across them all.
SEO in 2019
The natural search landscape has changed massively in recent years. Here are our SEO trends and focuses for 2019.
Mobile-first
After being announced in 2016, and rolled out in March 2018, mobile-first indexing is still slowly rolling out in sections.
Crawling, indexing and ranking systems have typically used the desktop version of a page's content, but mobile-first indexing means that search engines use the mobile version of the page for indexing and ranking, to better help users find what they're looking for[i].
Desktop rankings will soon (if not already) be primarily evaluated using the mobile offering. This means that the mobile website must be fully optimised or both mobile and desktop organic search performance will be impacted.
AMP (accelerated mobile pages) are stripped down versions of pages that are used alongside standard pages. Optimised for mobile speed, they initially launched for news pages and articles, but can now also used for recipes, ecommerce, emails and Google ads.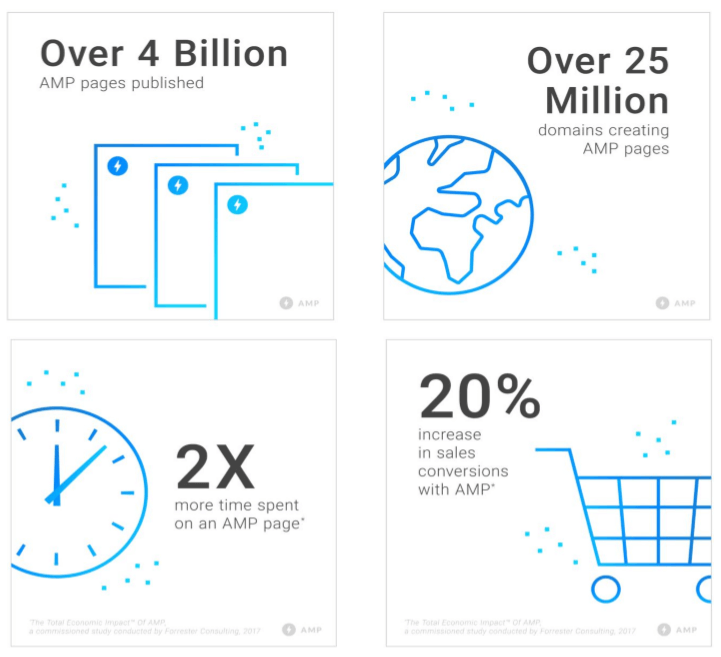 So how will we optimise for mobile?
Specific mobile audits
Testing AMP on clients to improve mobile experience
Report using mobile rankings
Always review any changes in mobile as well as desktop
Review mobile speed separately from desktop
Brand
Gary Illyes, Google Webmaster Trends Analyst, says that online brand mentions help Google learn about brands and what should be associated with them. He also says that managing how your brand is talked about online matters to Google[i].
Optimising for brand can be done in a number of ways including content campaigns, social listening monitoring (brand mentions and sentiment), and increasing focus on mentions over links.
Ranking in position 0
11-12% of all search results now have a featured snippet and click through rate (CTR) is significantly higher for pages that occupy the snippet. These results highlight just how important position 0 is.
When optimising for position 0 we must use structured content and optimise HTML elements to provide structure to articles, e.g. bullet points or a numbered sequence. We must also reword content to directly answer real user questions and improve, reword and flesh out existing content, proving E-A-T (expertise, authoritativeness and trustworthiness) value around the topic.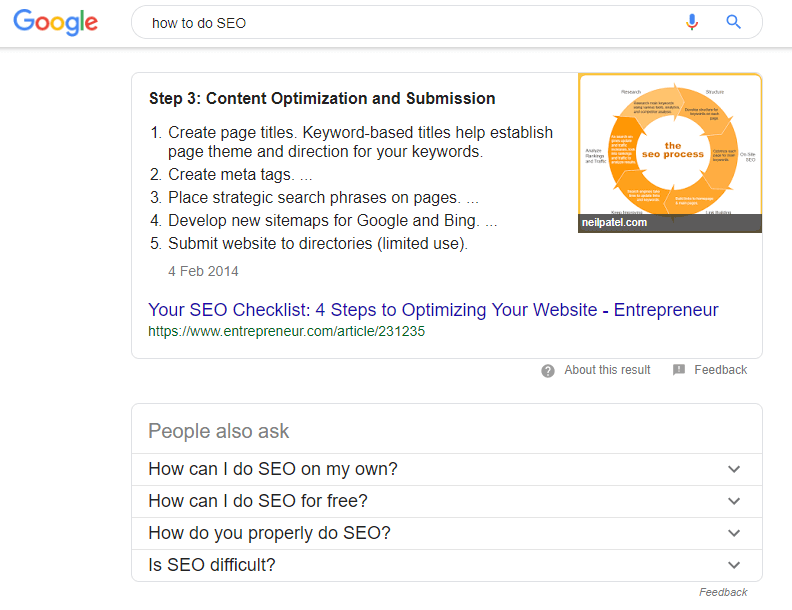 It has been said that by the year 2020, 50% of search queries will be voice queries[ii]. Voice search changes the behaviour and the construct of the search terms. It's more conversational and longer tail keywords or phrases are used.
Keyword research is now more important than ever. Google provides most of its voice answers from the featured snippet, therefore doing keyword research to discover what keywords fit featured snippets, what ranks currently and how we can make it better will be important.
AI in search
'RankBrain' is Google's machine-learning, artificial intelligence system that's used to help process its search results. It's part of Google's core algorithm and it uses AI to show various results for a given search term to learn what pages are best for the user.
User signals such as CTR and bounce rate have shown a positive correlation with rankings, suggesting that this is an important RankBrain factor This helps us decide what content we should be producing and forces us to test and learn what works best for our clients.
So how exactly will we optimise for AI?
Review the type of content that appears for search queries
Feed this into strategies to create the right content for user intent
Monitor CTRs and bounce rate across popular terms
Video
The importance of video is shown through the fact that one third of online activity is spent watching video[i], while 72 hours of video is uploaded to YouTube every 60 seconds[ii], and 80% of people having more confidence to purchase after watching a video[iii].
Because of AI, video is becoming more prominent in search engines. It means videos will be heavily weighted for searches with the right intent, making it important to have a video content strategy in 2019.
So how exactly will we optimise for video?
Review key search terms related to clients that product video results
Optimise existing landing pages containing videos
Recommend to clients where they should be creating videos
Affiliates in 2019
The affiliate space also continues to change rapidly. Here are the key focuses and trends for 2019.
Voice search
According to ComScore, 50% of all searches will be voice searches by 2020. Content writing will need to change as longtail keywords will be used in voice searches as users look for bargains. For example; "Alexa, Boss T-Shirts" is more likely going to be "Alexa, what voucher codes are there for men's Boss T Shirts".
Guides and FAQ sections are a great way to optimise for voice search, as well as gaining longtail keyword traffic.
Influencer marketing
84% of all marketers claim to work with influencers, and 75% of all marketers claim they have allocated money to influencer marketing.
40% of Twitter users say that they have already purchases something because of a Tweet from somebody else.
Influencer marketing has been continually edging towards modern affiliate marketing. As social leaders, influencers have the ability to inspire conversions from their loyal followers meaning the reach is increased, leading to the possibility of more traffic and sales. Influencers are now forming an integral component to successful affiliates campaigns[iv].
Data-driven insights
When you always look at the same patterns, you get complacent. You need to look at it from another dimension to get new insights and to draw new conclusions. Our clients and the Affiliate industry as a whole are increasing their use of data to formulate actionable insights to increase revenue.
Mobile domination
The rise of mobile browsing has also had an impact on how users behave from an affiliate perspective. Nearly 50% of affiliate-driven website traffic comes from mobile devices[v]. So if your website isn't configured for mobile browsing, you could experience a big drop in affiliate traffic or conversions.
Our approach to maximising affiliate activity
Given the trends and focuses for the year ahead, our approach to affiliate marketing is as follows:
Recruit the right mix – with our wealth of knowledge and extensive contacts in key areas of the Affiliate channel, we know the right partners to recruit.
Discover opportunities for growth – utilise network, Affiliates, competitors and performance insights to inform strategies.
Utilise our strong relationships – ensure clients get the right coverage at the right times. Competitive tenancy costs to improve ROI.
Test and refine – our approach to managing an Affiliate program consists of constant testing and exploring all ways to improve client KPIs.
With these insights, we're all prepared for what to expect in the upcoming year, and with hard work and excellent communication and teamwork, we hope to make this year even bigger and better than the last for our clients.
If you're looking to maximise your digital marketing investment in 2019 and beyond, get in touch with us to see how we can help.
Sources
[i] https://www.wordstream.com/blog/ws/2017/03/08/video-marketing-statistics
[ii] https://www.wordstream.com/blog/ws/2017/03/08/video-marketing-statistics
[iii] https://www.wyzowl.com/5-stats-ecommerce-needs-video/
[iv] https://socialmediaweek.org/blog/2018/05/how-influencers-are-changing-the-affiliate-marketing-game/
[v] https://www.awin.com/gb/market-insights/articles/15-powerful-affiliate-marketing-statistics-worth-paying-attention-to
[i] https://www.stonetemple.com/does-google-use-online-brand-mentions-for-search-ranking-eric-enge-with-gary-illyes-at-pubcon-2017/
[ii] https://econsultancy.com/future-paid-voice-search-monetisation-amazon-google/
[i] https://webmasters.googleblog.com/2018/03/rolling-out-mobile-first-indexing.html
[i] https://www.searchenginejournal.com/ppc-trends-in-2019/275425/
[ii] https://www.thedrum.com/opinion/2018/02/12/personalisation-the-clock-ticking-brands
[iii] https://www.ibm.com/watson/marketing/resources/2019-marketing-trends/#section-3
[i] https://www.searchenginejournal.com/ppc-trends-in-2019/275425/