Welcome to
Autocar Tyres
We partner with the best brands and distributors to deliver outstanding value, quality of service and consumer choice
Autocar and Summit have launched a simple-to-use tyre-buying website, allowing you to search easily and
conveniently for tyres on your desktop or mobile.
The website, a partnership between Autocar and Summit, promises to deliver excellent value,
quality of service and consumer choice. The price of the tyre you select is fixed and there's nothing to pay until the tyres are fitted.
Even better, there is no charge for tyre fitting.
To find the perfect tyre for your car, follow these steps on the Autocar Tyres website:
Enter your registration
Select the tyres you need from our extensive range
Choose from our approved, experienced tyre fitters local to you
Select a convenient time and date
Enjoy free fitting!
Our e-commerce partner Autocar perfectly embodies everything we love about motoring, demonstrating a passion for the industry that we echo at Summit Tyres.
You don't have to look far to see our love for Autocar – there's always an Autocar magazine present at the Summit canteen to quench the thirst of our petrolhead team!
Launched in 1895, Autocar is still setting the motoring agenda to this day, through its award-winning website, weekly print magazine, digital edition, apps and record-breaking YouTube channel.
Autocar is famous among car enthusiasts and industry leaders for providing the most in-depth, insightful new and used car reviews, car news and expert opinions, as well as the most entertaining, informative and diverse features and all-action videos.
It is also renowned for its car deals section, helping new and used car buyers find the right vehicle for their needs at the right price.
Offering a further service for readers, Autocar Tyres provides one of the UK's largest tyres ranges, fitted locally and free to their valued readership.
Autocar and Summit has worked together to deliver an easy-to-use online tyre website, accessible on mobile, tablet or desktop, and offering an effortless experience alongside one of the largest and best-priced range of tyres in the UK. The free-fitting service can often be booked for the next day.
We have more than one million tyres available on any given day. With over 900 approved fitting centres in the UK supplied up to three times a day from our warehouse hubs, you are certain to find the right tyres at the right price as well as getting them fitted for free at your local tyre fitter.
We understand that, occasionally, things can go wrong however hard we try to ensure the best service possible. That's why we have a dedicated, UK-based customer service centre, open six days a week, manned by experts tasked with making sure your issue is dealt with quickly and personably.
Partnering to give you unparalleled value, service and convenience, Autocar Tyres offer:
Over 1 million tyres in stock and any time
900 approved local fitting stations
Low prices, guaranteed and only pay when the tyres are fitted
Next day FREE fitting service
12-month tyre guarantee
Dedicated UK customer service team
Researching and ordering tyres has never been simpler. Enter your vehicle registration in the tyre finder on www.autocartyres.co.uk/tyres. Look at the list of tyre sizes available for you wheel dimensions, select the correct size and off you go.
We stock thousands of tyre brands, types and sizes. To make it easy, we present you with a budget, mid-range and premium tyre so you can gauge prices. If these aren't right, you can filter by brand, grade and lots more to get to the right tyres for your car.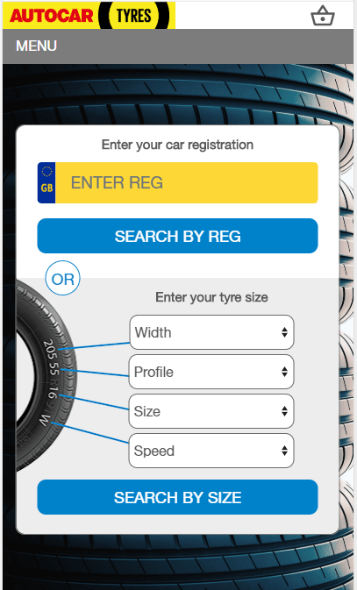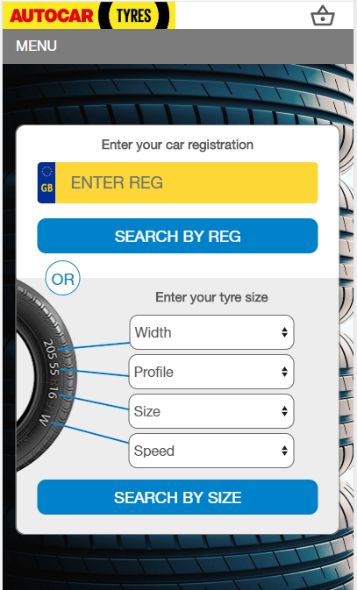 Once you have picked tyres, enter your postcode to find your nearest tyre fitter and select the date and time that suits you. Once you confirm your order, all you need to do is take your car to the fitters at the time you've picked (we will send you an email / text reminder the day before) and get your new tyres fitted FREE of charge.
There will be no haggling or price changes – you simply pay for the tyres at your guaranteed fixed price once they are fitted.
Here's a step-by-step guide to getting your tyres fitted:
Enter your registration / specify your tyre dimensions
Select the tyres you want from our extensive range
Enter your postcode and choose the approved tyre fitter most local to you
Choose a convenient time and date
Enjoy free fitting at a guaranteed price
Only pay when the tyres are on your car
We have a dedicated UK customer service team to assist on everything from tyre safety and legal tyre depths to product selection. And, in the unlikely event that anything goes wrong, they'll be sure to get you back on the road as quickly and safely as possible.
Here are some of the key members of our team and how to contact them.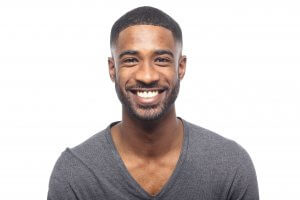 Meet Marcus
Marcus is a proper petrolhead and loves nothing more in life than sports car racing, keeping fit and driving his beloved Mazda MX5. Marcus has been with us over 2 years and will always go the extra mile to make sure your experience with Auto Car Tyres is the best possible.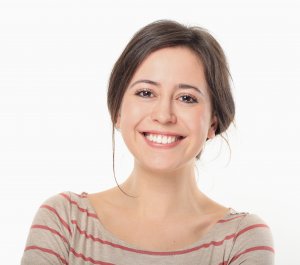 Meet Ashleigh
Ashleigh has been working in the tyre industry for years and what she doesn't know about tyres is probably not worth knowing about. A proper Yorkshire Lass, Ashleigh is partial to gravy on most food stuff and is a straight talking as it comes, perfect for helping you make the right tyre decision.
See

the difference in our approach