Summit Tyres
We partner with the best brands and distributors to deliver outstanding value, quality of service and consumer choice
We exist to support, inspire and take our clients on digital and ecommerce journeys that make it more likely that people buy from them than anyone else.
We're a dedicated group of digital and ecommerce experts across the Retail Value Chain, from strategy to execution, with a passion for all things retail and changemaking. Our purpose is to inspire our clients with creative marketing and trading solutions that make it more likely that people by from them than anyone else.
Summit Tyres is the first of Summit's new Partnership business programmes. Through the creation of strategic alliances with some of the most prominent online brands in the UK and carefully selected distribution partners, we are bringing great value and convenience to the UK motorists.
We have developed a simple-to-use tyre buying website, allowing your customers to search easily and conveniently for tyres on their desktop or mobile, taking the pain out of shopping for tyres offline.
All Summit Tyres customers have their tyres prices guaranteed and there is nothing to pay until the tyres are fitted!
Getting tyres has never been easier or better value, simply visit a Summit Tyres website and follow these easy steps:
Enter your registration
Select the tyres you need from our extensive range
Choose from one of our approved experienced tyre fitters local to you
Select a convenient time and date
Enjoy free fitting!

With 24/7 access to over a million tyres at any time and a fleet of over 160 vehicles, Summit Tyres makes sure that tyre availability and customer value are prioritised in equal measure. Our dedicated UK customer services team is always on hand to help, advise and resolve any issues with speed and care.
Our Partners share the same values as Summit, making positive change to customers through innovation of ecommerce and supply chains; putting convenience, value and customer service first.
Our first e-commerce partner Autocar perfectly embodies everything we love about motoring, demonstrating a passion for the industry that we echo at Summit Tyres.
You don't have to look far to see our love for Autocar – there's always an Autocar magazine present at the Summit canteen to quench the thirst of our petrolhead team!
Launched in 1895, Autocar is still setting the motoring agenda to this day, through its award-winning website, weekly print magazine, digital edition, apps and record-breaking YouTube channel.
Autocar is famous among car enthusiasts and industry leaders for providing the most in-depth, insightful new and used car reviews, car news and expert opinions, as well as the most entertaining, informative and diverse features and all-action videos.
It is also renowned for its car deals section, helping new and used car buyers find the right vehicle for their needs at the right price.
Extending its services to what keeps your vehicles on the road, Summit Tyres have partnered with Autocar to provide one of the UK's largest tyres ranges, fitted locally and free to their valued readership.
Why Autocar is a perfect fit
Established automotive publishing brand with a large online audience
Desire to offer more consumer value services to its readership
Share our values of teamwork, honesty, passion, kindness and learning

Want to learn more about monetising you traffic with Summit Tyres? Get in touch.
We have a dedicated UK customer service team to assist on everything from tyre safety and legal tyre depths to product selection. And, in the unlikely event that anything goes wrong, they'll be sure to get you back on the road as quickly and safely as possible.
We also have a Partnership business team at our Yorkshire head office that spend their days passionately making sure that everything is running smoothly from ecommerce websites, to supply chain and fitting network. If you have any questions or just want to know a little bit more about Summit Tyres our team are more than happy to talk to you.
We would like to introduce you to some of our team and let you know how to contact them.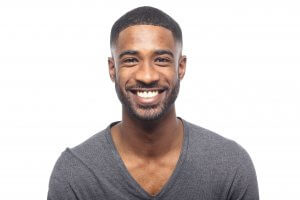 Meet Marcus
Marcus is a Partnership Ecommerce Manager, ensuring the Summit Tyres partnership websites are operating properly, up to date and price competitive always. Creating all the digital media, Marcus coordinates daily with our audience partners to optimise the traffic throughput to the Summit Tyres websites and drives sales performance.
Marcus is a proper petrolhead and loves nothing more in life than sports car racing, keeping fit and driving is beloved Mazda MX5. Marcus has been with us over 2 years and will always go the extra mile to make sure your experience with Summit Tyres is the best possible.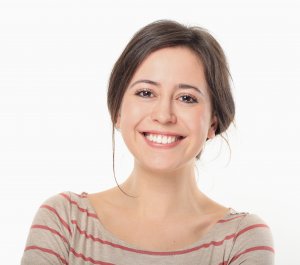 Meet Emily
Emily has been working with us in the ecommerce and digital marketing industry for over 3 years and what she doesn't know about digital media is probably not worth knowing about. The voice of reason and drive ensuring that our paid and organic media supports the partnership websites and maximises the revenue for our partners.
A proper Yorkshire Lass, Emily is partial to gravy on most food stuff and is a straight talking as it comes, perfect for helping you get to the right tyre decision.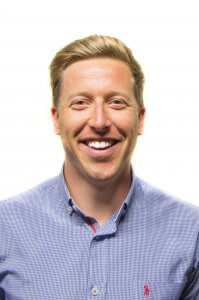 Meet Ian
As Senior Ecommerce Manager, Ian works on multiple fronts, from ensuring the overall success of the partnership websites, leading the technical and development side of the business, and onboarding new partnerships.
Ian has been a summiteer for over 7 years and is another genuine petrolhead, from being a former go-karting champion, with licences to ride motorbikes, drive cars and pilot tanks, to restoring his beloved campervan. Ian is always happy to share his ecommerce and motoring stories!
See

the difference in our approach