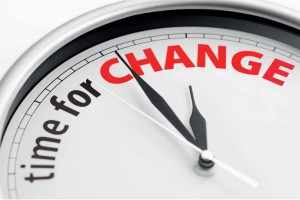 Written by Fiona Hepworth
Client Manager
What has happened?
As reported by Search Engine Land on Monday, our very own Ashley Williams, SEO Project Lead at Summit, was the first person to identify a change in Google's paid search ad listings.
The PPC professionals among us are aware that Google paid search testing is something that occurs more frequently than a search query enters a bid auction. The latest in a long line of Google ad testing appears to be the new, yellow "Ad" sign that has started to appear on desktop search results. Ashley was first to spot the eye-catching icon when it began to crop up every time he entered a new query on his desktop PC.
What does it mean?
With the new design, the "Ads related to [search query]" banner has disappeared from the top of the page. The pale, yellow shading behind the ads has been replaced with a thin, grey line which separates the top set of paid ads from the organic listings below. The yellow icon then appears to be displayed on each ad in position 1-3; with a separate icon hovering over the ads to the right-hand side of the page.
Google is yet to comment on the new ad format, but it seems evident that the bright icons are intended to further separate the organic listings from the sponsored ads; making sure the user is fully clued up on the kind of result on which they are clicking.
What do we think?
Although we've seen something similar happening in mobile search results since September this year, this is the first time the change has been reported on desktop searches in the UK.
It's difficult to suggest what possible impact the new ad format could have on SEM practices. If anything, the bold, yellow "Ad" signs seem to draw the eye to the sponsored ads, perhaps making it more likely the consumer will click on a PPC ad than an organic result. On the flip side, the new layout could encourage users to choose an SEO listing, particularly when we know certain people already feel suspicious of the links that businesses pay Google to provide.
What should retailers do?
We're not anticipating any major impact on performance from this change, so our advice is to maintain business as usual. At Summit, that means:
Monitoring click-through-rate
You may see a slight difference to your campaigns' CTR once the new ad format becomes more widespread.
Keeping ad copy fresh and relevant
We all want to encourage as many clicks as possible, so having attractive ad copy (with all offers and promotions clearly visible) will help to keep your audience engaged.
Making sure your SEO strategy is up to date
If you do start to see a small decline in traffic for your PPC campaigns, then try and make sure your organic listings are appearing in a good position to act as a catch-all.
Keeping your eyes and ears open
This will no doubt be one of many new ad formats Google is testing, so be on the lookout for any new developments in the landscape and be ready to adapt your campaigns if necessary.
If you've got a question about the changes in Google's sponsored ad listings we'd be more than happy to answer it. Contact Dave Trolle, Head of Direct Response.

Click here to find out more about paid search at Summit.