On 21st January we opened our doors to some of the UK's top affiliates along with a group of our close affiliate partners and some of our retail clients. Our intention was for each team to share their plans and goals for 2015 and spend some time getting to know the partners they work with each day. We also wanted to share some of the interesting projects we are working on outside of the affiliate channel.
As we are Changemakers in retail, we wanted to approach the day a little differently. Rather than the focus being on each individual affiliates discussing placements and opportunities, we wanted to give our guests something new to think about and examine different ways we might work together in 2015.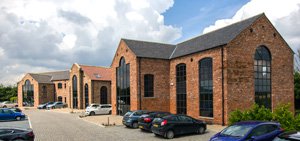 The day began with an introduction to Summit from our CEO, Hedley Aylott, who gave a tour of our new HQ at Albion Mills and talked through our background, including our humble beginnings in HMP Wolds.
After covering the agenda for the day, Hedley gave an overview of our revolutionary performance marketing platform, Forecaster. Our retail clients are already reaping the benefits of this technology and our affiliate partners were able to understand not only how the affiliate channel will fit into the Forecaster platform but also how it could be used to enhance their own marketing campaigns.
Carpetright
We then began our first retailer session, with Carpetright. Anwar Sultan (Senior Client Manager) and Elliot Needham (Client Manager) shared their plans for the year and gave some insight into Carpetright's online marketing priorities for the coming 12 months and the next steps for the their affiliate programme. There was also a run through of how Summit's complex tracking solution works for Carpetright and how we can reliably reward our affiliate partners for their contribution to sales made online.
Viking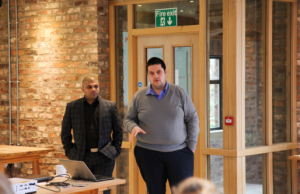 Following a brief break, the next session was led by office supplies retailer, Viking. We were lucky to have Mahesh Mistry (Affiliate Marketing & Email specialist – UK and Ireland) with us from the Viking team alongside Summit's Nick Cranwell (Senior Client manager). The session started with a brief overview of the Viking program and how it has evolved over recent years into the program we have today. They also discussed plans for the future and some of the challenges that come with maintaining a mature affiliate program and ensuring it is kept up to date and fresh.
It was then time for lunch and we treated our guests to a Summit favourite – pie, mash and gravy from local success story, Hull Pie. The fare certainly went down well, as you'll see from the below feedback about the day.
Durex
We kicked off the afternoon session with Richard Newton (eCommerce Lead – Europe & North America) and Pedro Garcia de Juan (eCommerce Manager – Europe & North America) from Durex. They discussed how Durex are driving change with a new website selling direct to consumer. After launching marketing through other channels, their next steps include beginnning activity in the affiliate channel. Products from Durex's new sex toy range were passed around the room, much to the amusement of some of the attendees. There was also a great ideation session during the Durex piece where the affiliates suggested ways of working in the space and coming up with new ideas to showcase the Durex offering.
There was time at the end of the day for the affiliates to mix with the clients as well as some of our colleagues from other areas of the business. Several members of our Client Management Team were able to join the discussion and learn more about the impact of the affiliate channel on the work they are doing with our clients. The feedback from the day was great and we took away some key insights.
Later in the year we hope to reconvene and give a view of our clients' plans for peak along with insight and observations from the first half of 2015. We'd like to thank everyone who attended our first affiliate day and we hope to see you again in the future.
Feedback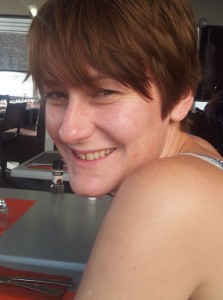 We have since heard back from a couple of people that attended the day; here's what they had to say:
"A really enjoyable and informative day.  I came away with a good understanding of what merchants were looking to achieve this year and how affiliates would be an integral part of it. Not only that, it was also a lot of fun – this was the first affiliate day I've attended where pie, mushy peas and mash were on the menu and condoms were in the goody bag!  Thanks Team Summit, a great day all round and worth the 5am start!"
Becky Coleman – Head of Retail Partnerships at Easyrundraising
"After working with the Summit team for nearly 3 years it was an absolute pleasure to have the opportunity to visit them at their office in Willerby. They have an exceptional team of commercially aware professionals who are innovating technology that I know, without a doubt, will be a real game changer for the affiliate channel. The day was informative and engaging and it was truely refreshing to get the opportunity to meet directly with retailers. Plus, the pie at lunch was incredible!"
Kate knight – UK Account Manager at Savoo
If you have any questions about Summit's affiliate day or would like to know more about how we can help you make more money online, contact Dave Trolle on (01482) 876 876.