As award season creeps around the corner and noteworthy winners appear in the headlines, here at Summit we wanted to acknowledge our clients for their own accolades in 2019. From those who saw huge exponential growth to best innovation and creativity. Here are our winners:
Best Client Growth of the Year
Working together since 2015, Summit has supported country and lifestyle brand, Joules, go from strength to strength. Now with 2,000 stockists around the world and a new head office plan in progress for 550 staff in Market Harborough, the company's growth has been one to watch in awe.
Celebrating their 30th anniversary in 2019, last year was a big year for the retailer. With collaborations with Next and John Lewis, and the launch of their Friends of Joules marketplace, Joules is a brand that is always looking for new and creative ways to reach their customers. Well done team Joules!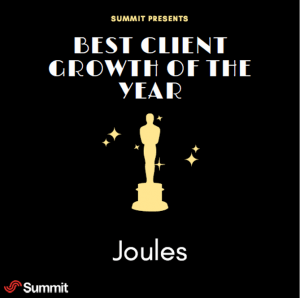 Best Channel Growth
A far as channel growth goes, Three made last year one to remember. The telecoms brand saw a huge 103% increase in year on year sales as a result of new tactics and expert execution with their Affiliates channel in 2019. With the increased support of Summit, Three show no signs of slowing down as we head into 2020. Congratulations!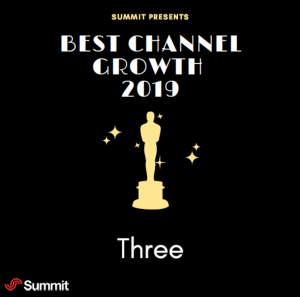 Client Innovation
The world of online retail can be demanding. Only those who are ready to adapt and evolve will stay at the forefront of their game and ultimately reap the rewards. In 2019 Scottish fashion retailer, M&Co, did exactly that. Using 1st party audience data to improve efficiencies and drive sustainable growth, the brand saw first-hand the positive impact this innovation could have on their paid marketing activity and ultimately, overall brand performance.
Summit looks forward to another strong year working with the M&Co team, here's to 2020!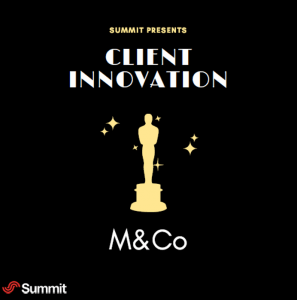 Campaign of the Year
As many retailers saw a slump in their Black Friday sales, Yours Clothing became a clear winner amongst a crowded market from the peak period. With a record-breaking few months over the busiest time in the retail calendar, Yours Clothing continues following their massive 87% surge in full year profits announced at the beginning of 2019.
Whilst having strong performance throughout the year, the Black Friday campaign delivered record breaking results of which the brand looks forward to improving once again in 2020. Congratulations, Yours Clothing!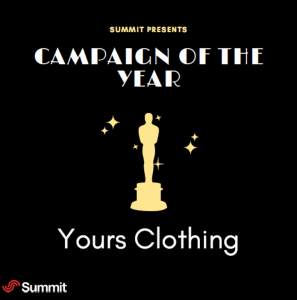 Best Use of Paid Social
We began working with Reckitt Benckiser in 2013 with the overall objective of launching their D2C activity. The multinational retailer, who is most well-known for several of its health and lifestyle brands including Veet, Nurofen, K-Y and Durex, continues to evolve and grow in a competitive market at speed with the support of Summit.
At the beginning of 2019, with a strong online marketing team and strategy in place, Durex tightened their focus on their 18-25 student audience which in previous months/years had shown to be in decline. The customer segment, which was key in Durex's lifelong customer value model, was important not to lose to competitors in the market. This segment needed to be reengaged with a creative strategy to ensure they stayed with the brand.
For the creative campaign Summit and Durex have so far been shortlisted for "Best Use of Facebook/Instagram Ads" at the 2020 Biddable Media Awards. Winners to be announced in March 2020.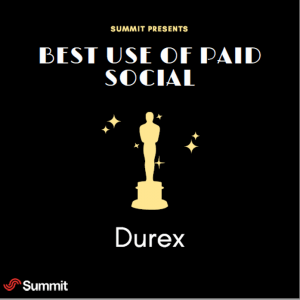 Best Use of Data
We all know the delights of the Treasure Aisle-land of the ALDI middle aisle… We have been working with ALDI Sud since 2017 on non-food Demand Planning and in 2019 kicked off a project with the Global Team to help them centrally plan their 2021 Special Buys programme across 5 markets. Using customer demand data from our Purchase Predictor tool across each market we created a data-driven plan to help ALDI optimise buying efficiencies whilst maximising sales potential – driving the performance of the Special Buys.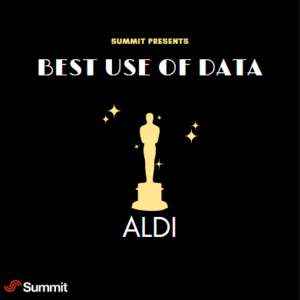 If you'd like to find out more about Summit and our services get in touch [email protected]