Summit and Argos were thrilled to win the award for Best Use of Data at last night's Drum Search Awards. The awards bring together the best in search marketing for a night of celebration and recognition, and this year the winners were determined by a panel including representatives from Direct Line, Tesco and LEGO, among others.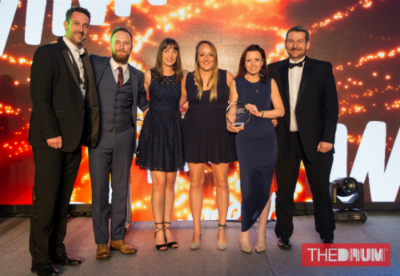 Summit and Argos
Paid Search is one of Argos's most vital acquisition channels, and in partnership with Summit they have seen record breaking performances every year.
Our performance marketing platform, Forecaster, puts predictive analytics at the heart of campaign planning, giving us the capability to make accurate decisions about where, when and how to spend budget in order to generate the greatest return.
Using product seasonality to optimise performance
Last year we began to look at ways to continue to grow Argos's Paid Search performance by optimising based on the influence of external factors including annual product seasonality. Using historical Argos data we created a statistical picture of annual seasonality for each of Argos's 50,000 products, identifying 75 retail specific behaviour curves per quarter and creating a relative demand index for each product and keyword across the year. Through this innovative use of data we achieved an overall year-on-year increase in revenue of 21%, with an astounding 41% increase during the Christmas peak period.
We were shortlisted for the Best Use of Data category against formidable campaigns from Sky, Tesco, Toyota and others, and we are honoured to have received this top accolade.