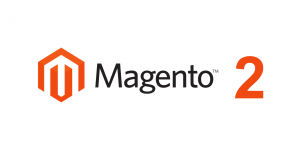 Just in case you haven't been keeping track, it's been 5 long years since Magento first announced Magento v2.0. It's been beset by development issues, internal disagreements in company vision and finally the sale to Permira Investment Fund earlier this year.
As a Magento Gold partner our development centre has been upskilling for a while now with the Developer Beta that was released in Q4 2014, making sure that we are ready to start development on 2.0 with our new builds in January.
The caveat above is 'new builds'!
Ongoing Magento Support of V1
Magento have said they are going to be supporting the current version of Magento Enterprise v1.14 for the next 3 years. This means they will still be updating the product with security patches etc, but there will be no new feature enhancements rolled out. All development time will be spent developing v2.0. With this support we suggest you start conversations about migrating to v2.0 in January 2017, giving your business 18 months to make sure you are not under any time pressure for delivery within their support.
Early Adopter v Late Majority
It may look good for a brand to be seen as an early adopter and moving to v2.0 as soon as possible – however the known issue for early adopters of software is that you are doing the testing and raising bugs for the customers that wait and don't rush into upgrading.
If you are looking to have a new build or to migrate across to Magento that changes things, however, and I would advise you to start with Magento 2.0. We are still looking at the cost and timescales involved with a migration – but it's not going to be cost effective to build on v1.14 and then upgrade to v2.0 in a couple of years' time.
Decisions Decisions
If you have any questions on what you or your business should be doing, or just want to sanity-check your thoughts, please contact Chris Dickson on 0203 428 5300.