Online Marketing
We deliver online marketing that brings people closer to your business. We understand the customer journey, the demands of a trading environment, and the importance of using the channels that are right for your business. So we can make sure you're giving the right message to the right people at the right time, and always promoting products that are in stock and in season.
We have deep expertise in paid digital media for retailing, and are trusted to invest millions of pounds of media spend on behalf of our retail clients to drive profitable sales and support brand awareness. We were the first agency partner with the Google Retail team and are part of a small elite agency group that get access to test and trial new Google products.
Our retail focused paid media campaigns are recognised as being world class and we are at the forefront of digital marketing in the use of data and technology to drive performance. We are experienced in designing and running international campaigns to support international launch or growth.
Our joined up approach across paid media channels is always aligned with your owned media strategy and we always work closely with above the line media agencies providing support and insight.
We specialise in the following paid media channels and activities:
Paid search
Shopping
Programmatic Video and Display
Paid social
Comparison shopping
Feed management
Owned media has never offered so much opportunity for retailing or been more important in a marketing strategy than it is today. The strength of your owned media experiences will determine how many of the visitors become converted shoppers and fans.
We have been delivering retail specific owned media activity for our clients for the last 15 years. We excel at using retail led content strategies to drive greater customer acquisition and engagement while improving results and revenue from SEO. We have experienced SEO, content and online outreach teams who work together to design joined up owned media strategies and SEO campaigns for online retailing.
Our SEO team understands best practice and the technical considerations of optimisation in an ecommerce environment. Our journalist trained content team develop ideas and content that are relevant, engaging and interesting to shoppers. And our outreach team amplify great content through online PR and social activity.
Our SEO and content training programmes are designed to ensure that our clients are empowered to adopt a best practice approach throughout their organisations.
We specialise in the following owned media activities:
SEO
Content
Outreach and PR
Social
Usability and accessibility
Performance marketing is an important sales channel for many retailers. Dominated by affiliate marketing, it has the ability to provide new customers and sales at the best acquisition cost of any channel. The affiliate landscape has changed significantly over the last three years and it still has an important role to play as part of an overall digital marketing strategy particularly when measured and rewarded as an attributed sales channel.
We have a dedicated performance marketing team who work directly with affiliates and networks to drive greater sales. This is achieved though closer management, support, content and product insights. We are experience in scaling and optimising an existing affiliate programme.
We also have a proprietary performance marketing platform that enables retailers to set up their own in-house programmes and track sales from online to offline, rewarding affiliates when the sales ends up in store.
Advice &
Support
We provide consultative advice to many retail clients who are looking to improve the effectiveness of their online marketing activity. They typically face a variety of similar challenges which can be summed up in the following question: 'we think there is more opportunity but how do we achieve it?'
Core areas of marketing effectiveness advice are as follows:
Channel auditing and analysis of digital marketing programmes
Budget setting and channel allocation
Marketing effectiveness insights
Customer segmentation and behavioural insights
Training (paid media/SEO search academies)
Tracking and measurement
International expansion and customer acquisition
Joining up online with offline in store
Our Approach
& Team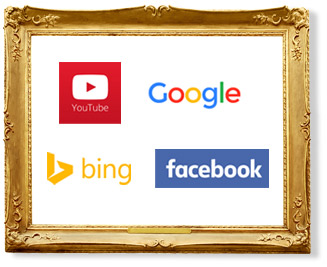 As a specialist in online retailing, we understand the nuances and complexities of your online activities. What's more, we know how to help you generate web-based sales that deliver the highest possible return on every pound spent.
We consider all marketing channels available to you, ensuring that marketing specialists work together – and with you – to employ a customer centered, joined-up approach. Through our powerful combination of retail knowledge, marketing technology and data driven insights, we can support you in every aspect of your online marketing activities.
Our online marketing experience has been developed over the last 15 years spending our clients' money as though it were our own. To keep our clients ahead of their competitors we have invested millions of pounds in developing marketing technologies that provide significant advantage to retailers. At the heart of this is Forecaster, an award winning marketing intelligence platform that is transforming how retailers invest their marketing budgets online.
What sets us
apart?
Data driven
Our recommendations and thinking are supported by data driven insights. We have a specialist data insights team powered by PhD qualified data scientists and statisticians who work across our clients' data each day to improve performance and direct strategy.
Technology enabled
Forecaster, our marketing intelligence platform provides retailers with a significant competitive advantage. It helps them understand where and when to invest their marketing budget to generate greatest return and uses seasonality, weather, TV advertising and other factors to predicts how customers are likely to behave.
Retail focused
Our unique Retail Framework Model developed specifically for retailers drives the effectiveness of our retail clients and informs how we work together. Our thinking, process and technology activities are entirely centered around retailing. Many of our staff come from retail.
Experienced in training
We are experienced in running training activities across online marketing disciplines to empower and develop our clients' intellectual capital. We also set up, train and develop in-house teams, providing the external input and consulting that keeps an in-house team current in their skills, methods and thinking.We are experienced in running training activities across online marketing disciplines to empower and develop our clients' intellectual capital. We also set up, train and develop in-house teams, providing the external input and consulting that keeps an in-house team current in their skills, methods and thinking.
Awards in Online Marketing
See

the difference in our approach