Logistics & Service
We give advice that helps you create a service which will delight your customers, encouraging them to shop with you again. We believe the sale is only complete when it arrives safely in the hands of your customer. That's why we help select the best partners that share the same high expectations. And when things don't quite go to plan we know how to turn a problem into an opportunity.
In today's competitive environment it's important that brands continuously look for ways to improve and optimise their fulfilment and logistics. An experienced partner can add value to an existing operation in a number of ways including distribution, packaging, fulfilment and returns.
We are able to advise and support you in your choice of fulfilment partner. Our experience in this area enables us to select the partner who will provide innovation and service at the right price. Outsourced 3PL providers are certainly not a level playing field and it is important to consider a number of factors when selecting the right partner. These factors include:
Multi-channel capability
Brand enhancement
Integration and reporting
Accuracy
Flexibility
In our experience, the best providers can evidence innovation and a clear commitment to operating in an omni-channel environment where the demands of the shopper are constantly changing.
As the expectations of the customer are raised and the competition within retail gets tougher, retailers have to look for ways to improve the customer experience whilst reducing costs. Much of this activity has previously focused on forward logistics. However, attention must move toward reverse logistics as a way of embracing the omni-channel nature of ecommerce whilst providing a better service to customers and a way of generating value from returned goods.
In our experience, we've seen the returns policy of a retailer have a significant impact on sales conversion rate which often becomes the biggest point of differentiation in a commoditised market. Add to that the impact of stock availability and reverse logistics has never had a more important role to play in the retail value chain.
Using retail data, we'll monitor stock position on a local basis and, where possible, automatically optimise marketing activity to maximise sell through rate and reduce stock to a minimum.
Our Approach
& Team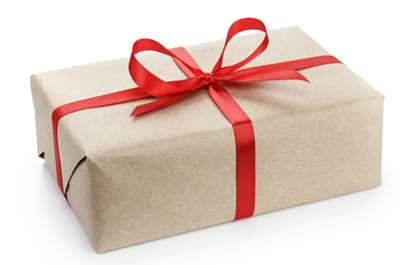 Our approach depends on whether you are launching a new business or looking to improve an existing operation. We will analyse the market to understand the expectations of customers and the activity of your competition. We will draw up a clear set of requirements and turn this blueprint into a selection process to help you identify the best 3PL provider to match you needs.
We will also review an existing operation to look for opportunities to improve customer service and competitive advantage whilst reducing cost.
Most importantly we approach this area of retailing in the wider context of the customer and the implications fulfilment and service has on customer acquisition and retention.
What sets us
apart?
Independent and experienced
We are agnostic of any 3PL partner or supplier. We evaluate every situation on merit and recommend a short list of potential partners for consideration. Our experience across a wide range of retail categories and markets enables us to bring you considered advice for both UK and cross border trading.
Use data to optimise
We believe that data from logistics and supply chains should be used to empower marketing and trading decisions. We use stock feeds to automate online marketing campaigns and returns data to forecast which products to trade and promote.
See

the difference in our approach