Chris
Stanton
Client Manager
---
I joined Summit as a Client Executive, working with Carpetright and Alexandra Workwear, and subsequently moving to the Boohoo.com team. I've since been promoted to Client Manager and awarded a secondary responsibility of becoming the focal knowledge point of the Google Shopping Channel
What were you doing before you joined?
I have been doing a full time degree in Business Leadership and Corporate Management whilst working here at Summit (also full time). So before I joined and throughout the last 2 years of employment I have been studying for my degree.
What made you want to apply for the job at Summit?
It was when I was sitting in my lecture hall back in January 2012 and the Summit CEO Hedley Aylott gave an employer presentation alongside corporate giants such as Nissan, Toyota, Greggs & Akzo Nobel. Summit really stood out and from that point I really bought into the company vision, how the company originated and the industry as a whole.
What advice would you give for people who aspire to be where you are?
Find the fun in everything that you do and let your personality shine through, whilst maintaining professionalism and delivery. Seek opportunities for development and progression and always offer your support.
What's your favourite thing about working here?
The people who work here at Summit in both a professional and social manner. My colleagues offered me a lot of support throughout my degree. The Summit values are lived by each and every employee to deliver successful results to every client we work with.
Proudest moment at Summit?
Receiving a 2:1 degree in Business Leadership and Corporate Management due to the great support and organisational examples I could provide for my study. Also when I was crowned 'King of the Ballroom' at the Summit Come Dancing Christmas Party
Worst moment at Summit?
Trying to give a serious company meeting speech and Tony having to translate because no one could understand my accent…
What reasons would you give other people for joining?
Summit is a very fun, yet professional company to work for, with its people being at the heart of everything they do! They offer significant amounts of development and progression opportunities, as well as providing faultless industry knowledge through each of the tailored individual training schemes.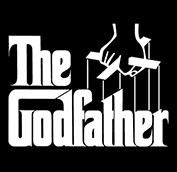 Favourite film
Godfather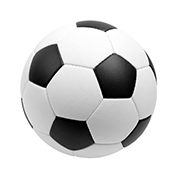 Favourite hobby
Pool or football
Guilty pleasure
Strictly Come Dancing
Hat
Trilby