Personally, I hate iPhones, can't stand the things, never liked them and don't think I ever will (and yes, I do appreciate the irony of a UX guy having a dislike for a device that is often held as a shining example of user experience…). But, when I see that almost 1/4 of all my website traffic is coming from them, I can't really afford to be judgmental and ignore them.
When finding ways to improve the overall website experience for your users, your mobile audience cannot simply be bundled together with the rest of your site traffic, as they have specific goals and needs that need to be fully understood. There are a number of tools that can be used to help you do this, and I will outline 3 of these below:
Google Analytics
Everyone has Google Analytics on their websites (and if you don't, stop what you're doing right now and go and install it… seriously, I can wait). What some people may not know is that there are a number of ways of isolating the data about mobile traffic in order to gain a better understanding of the differences in your users. The Mobile Overview report gives you an instant overview of all your key metrics split out by device category – desktop, tablet and mobile. You can even use the accompanying Devices Report to see the exact make and model of device that your visitors are using – ideal for giving insight into which handsets you need to make 100% sure your site works well on. It also gives helpful thumbnails (taken from Google Image Search, obviously) for those of you who don't know what the Samsung GT-I9305 Galaxy S III LTE International looks like…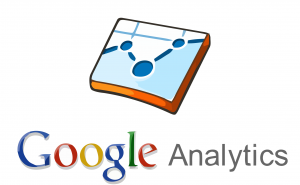 To dig deeper, one of the simplest ways – that involves no prior configuration or setup – is to use the pre-defined Advanced Segments, which allows you to isolate and compare traffic from mobile devices to see how their behaviour differs to your desktop traffic. Segmentation allows you to view (pretty much) all reports within Google Analytics just concentrating on that specific segment of users; key for picking out those little nuggets of information that help inform you on the best ways of optimising your site for your key visitors.
Another, slightly more complex, way of isolating traffic is to create a filtered view that only shows mobile traffic. This will only pull through data from users who came from a mobile device, but loses some of the ability to compare this information to users from desktops (as you will be switching between two different views). However, this is a good option if you have many mobile-specific goals which can be set up just for this view.
             You may also be interested in:
Your mobile search strategy checklist
Accelerating Performance: Google's big bets
Usability Testing
Nothing beats recording actual users using your site on mobile devices; watching how they interact with the site and seeing them get visibly angry at your tiny little call to action buttons that their fingers can't quite pinpoint.
User testing on mobiles has, in the past, been quite a difficult process – but online remote testing sites such as usertesting.com and whatusersdo.co.uk are aiming to make the process as simple as desktop testing. No one really has an excuse not to be doing usability testing, especially when sites like those mentioned offer it at such a low price point. No one is going to say no when you ask "can I have a couple hundred pounds so that we can test our site with real users, and get them to show us what's wrong with our site and how to sell more products?".
Research
Although it is usually best to gather data about your users, from your users, there is also a large amount of research data available about mobile usage. Why do all the hard work yourself when people like Econsultancy dedicate a fair amount of this time to doing the research for you? Google's Our Mobile Planet interactive report allows you to create customisable charts based on vast amounts of data they have gathered around the ways in which users interact with their mobile devices – and it's full of useful information that you can feed into your mobile offering.
BONUS!
Personas & User Journeys
Finally – and yes, I realise this isn't technically a 'tool', but more of a tactic – creating mobile specific personas and user journeys. This helps to bring to the forefront a mobile way of thinking and enable you to focus on how the mobile user will be interacting with your site. Creating scenarios specific to the mobile device and ensuring this journey is as simple as possible is key if you want to make a successful mobile site.
So there you have it, a few tools to help you understand the habits and behaviours of your mobile shoppers. If you have any questions about these tools or anything else related to User Experience then post a comment below or email me.
Read more from Will and other contributors in Econsultancy's Mobile Web Design and Development Best Practice Guide 2014.