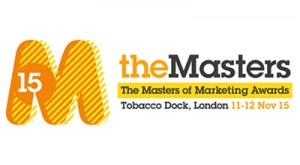 We are thrilled to have been named as finalists in not one, but three, categories at the Masters of Marketing Awards, taking place next month as part of the Festival of Marketing. The awards have been formed this year as a merge of the Econsultancy Digitals and the Marketing Week Engage Awards. Previous winners have included Sony, Microsoft, P&G, and Yorkshire Tea, and last year Summit was pleased to take home the Econsultancy Digital trophy for performance marketing campaign of the year. We have been shortlisted for two awards with Argos and a further award for our work with Rockar.
Argos – syncing paid search activity with seasonality, weather and television advertising
Our work with Argos, using our revolutionary performance marketing tool, Forecaster, has been shortlisted for a total of seven awards over recent months, including two categories at the Masters of Marketing Awards: best search marketing and best use of data, analytics and optimisation. Last year we developed new facets of Forecaster which allow us to sync up our clients' paid search advertising with external factors such as television advertising, product seasonality and changes in weather. Thanks to these incredible systems at work, Argos was able to achieve a 45% year on year uplift in paid search revenue.
Rockar – changing the way people buy cars
Rockar teamed up with Summit in order to investigate whether their dream of enabling customers to buy cars online, with no need to visit a showroom or dealer, could be a commercial success. We carried out a comprehensive customer research project which we then used to create a streamlined, simple online environment that gives the user all the essential information and the capability to purchase a new car in minutes. The site allows customers to value their current car, choose their preferred new model, decide between various payment options and arrange delivery. All of these features add up to a simple, easy user journey and ultimately, make the customer #CarHappy.
We will be up against formidable competition across the three categories, including Hobbs, EDF Energy, Jaguar and many more. The winners will be announced at the prestigious festival held at Tobacco Dock, London on the 11th and 12th of November.