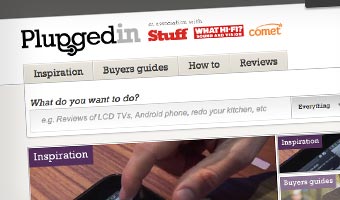 As the UK's only retail-focused digital marketing and eCommerce specialists, we understand why and how social media – and the technology behind it – is important to your business. We also know that your social CMS has to be quick to deploy, easy to use, and capable of generating returns as soon as possible.
Summit has created an enterprise-grade social CMS that addresses your needs, based on our unique combination of marketing analysis and insight plus technical know-how. We can customise our social CMS to your requirements and you don't need web design or development skills to take full advantage – it lets you publish content quickly and easily anywhere online including Facebook, your existing site(s) or a new website.
We know that, for you, content management is about much more than social media – you need rich and interesting content across every channel. And it has to be content that reinforces your brand values and encourages loyalty and advocacy – creating customers who are part of a truly engaged community, not just more 'Likes' on Facebook or followers on Twitter. By providing you with a CMS that handles social and more, we help you drive traffic, improve your SEO, encourage repeat visits and increase sales.
Social CMS for retail – Summit expertise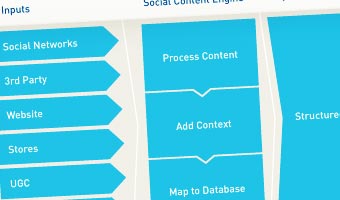 Our technology team comprises 30 online retail experts with thousands of man-hours' experience between them. We've used our technical skills and knowledge of the sector to ensure that the Summit social CMS is:
Ready to engage your online community

Our social CMS is bundled with several pre-built apps – e.g. regional and international content targeting, product carousels, promotions, polls, Q&As, a store finder – that allow your marketers to immediately start engaging fans and followers with audience-specific posts and notifications

Able to unlock the value of your content

Summit social CMS gives you enterprise-grade publishing and workflow tools to manage your content centrally across social media, micro-sites and eCommerce platform – unlocking value by integrating your social and commercial channels
Easy, open and cost-effective

Built on open source technology, our social CMS is free from the high costs and proprietary lock-in of other platforms while being easy to configure and deploy – typically, within a week